Updated: 17/08/2023
It's no surprise anymore that I am a fan of large sex toys, I make it known in so many of my articles. The sensation of being filled and using something that will push me to my limits is a thrill to me.
I didn't always like large sex toys, it was a transition where I became interested in larger dildos and it slowly made its way into larger sex toys like this vibrator and this giant dildo.
I still love my smaller sex toys but at the moment every now and again I will find something that truly tests my boundaries, which feels incredible to experience and keeps me guessing right up until I climax.
The Fisting Sex Toy That Gives Me Earth-Shattering Orgasms
This is my favorite fisting sex toy, it wasn't something I went out searching for, I didn't even know that fisting sex toys were so popular. My friend was telling me about her current FWB and how he wanted to try fisting and how she was totally up for it because she had done it before but she didn't want to tell him that.
I kept quiet but went home and started searching around for something I could use other than my hand or my boyfriend's hand in order to try fisting and I came across this Belladonna fisting sex toy.
This fisting sex toy is incredibly realistic, it has an amazing texture to it that really boosts the realism, things like the realistic knuckle textures, lifelike nails, and the graduated shaping of the fingers for easy insertion.
It's so easy to hold and although it's firm it is still flexible so you can play around with it and still be ever so comfortable.
Something else I LOVED about this fisting sex toy is that because of the shaped fingers it really allows you to take your time and transition your way into fisting without feeling overwhelmed.
I don't think it matters whether you're a natural at fisting or whether you just want to test the waters and see how it feels, this fisting sex toy feels like a real hand but without the annoying bits.
What made this the best fisting sex toy:
You can see all of the 90 + reviews here.
It's a little larger than my pussy can take (I like a challenge)
Although I am used to using large sex toys and enjoy taking my pussy to a new level, this fisting sex toy is still a challenge to me when I first try and ease it in. The shape of it is obviously different from any large dildo I have used so when I try and insert it can be a challenge, especially at first when I could barely get it past the four knuckles.
I really enjoy a sexual challenge so this fisting sex toy putting me to the test was a welcome challenge that I take on with open arms.
Miley did this picture with it
??? pic.twitter.com/YBAB2m0zz4

— Miley Ray Cyrus (@MileyCyrus) March 4, 2014
My First Experience Using This Fisting Dildo
As I mentioned earlier in this post, it was my friend who actually sparked the flame inside of me that went out searching for something that I could use as a fisting sex toy other than my hand or my boyfriend's hand.
I didn't even really know that fisting sex toys existed, especially not on this level.
When it arrived I was cautious because it did look large but at the same time, I was turned on as I do have a kink for large sex toys.
I coated the fisting sex toy in water-based lube, I made myself incredibly horny by reading some erotica and I used a vibrator on my clit so that my pussy would be swollen and appreciative.
Slowly I eased the fisting dildo into my very wet pussy and gasped at how realistic it felt but at how much it was stretching me, it felt amazing and although I could only manage the get past the knuckle the sensation was thrilling and I came from the combined clitoral sensations.
The next time I used the fisting sex toy I knew I wanted it all inside of me so I started off the same by becoming extremely horny, reading erotica, and using a bullet vibrator on my clitoris. This time I got past the knuckles and just kept on easing the fisting sex toy in. It was slightly uncomfortable but I was getting off so much on the sensations that were rippling through my pussy.
Before I knew it I had inserted the entire fist into myself, it was an amazing moment. I started to slowly move the fisting sex toy back and forth and pushed the 'fingers' against my G-spot and that's when I began to cum. The sensation of being filled, the immense G-spot stimulation, and my earlier clitoral stimulation combined left me climaxing all over my fisting sex toy, it was just amazing.
Since then I always make sure to push the fingers against my G-spot which is what you could also do to your P-spot, it's so realistic and makes me cum every single time.
Large sex toys just give me orgasms that are so incredibly powerful, my pussy loves them.
ALERT: If you want stories like this one that are totally uncensored, even more, filthy along with submitted nude pictures, come and be a part of our VIP membership. I am so excited for you to see it.
Must-Know Tips & Tricks For This Fisting Sex Toy
I wanted to give you some of my best tips and tricks that I use when using my large sex toys or my fisting sex toys. Even if you aren't a novice it's nice to sometimes read about what someone else does because you might find something that will make your experience with large sex toys better. Also, if you have any tips just leave them in the comments below.
The BEST position to use large toys
Missionary is the best position to be in for me when using large sex toys, it allows me to really control my sex toy and get the possible sensations. However, I know from my male friends that missionary and on all fours works great for men. Read this article to see what happened when I had an anal orgasm for the first time.
Get yourself horny and wet (even cum a few times)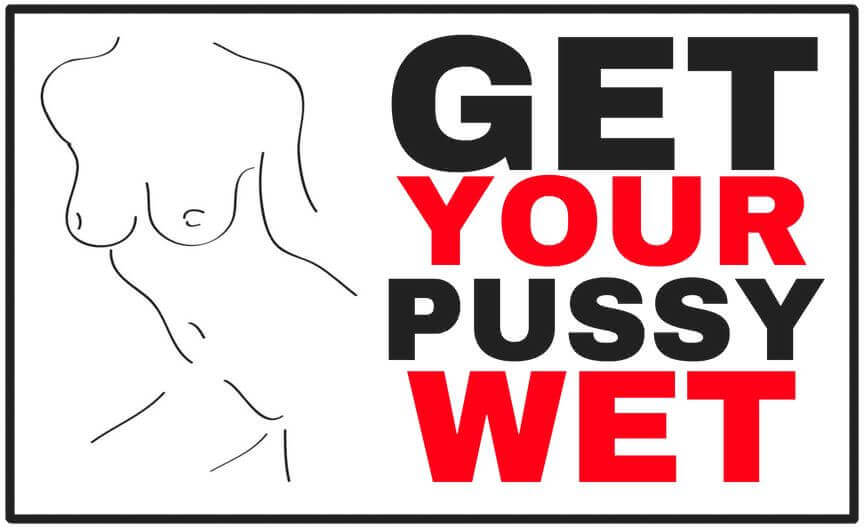 This is so important for me before using a large sex toy, I have to be really horny so that my pussy is totally aroused.
I like to read erotica, watch porn, use smaller toys to get myself ready, and just tease myself in general. Do whatever makes you horny before using a larger sex toy, don't just try to shove it in, get yourself wet and in the mood.
I make sure to always coat my sex toy with lube and then continue adding lube every now and then to the toy when I am using it to ensure it's comfortable for me.
Stimulate that clitoris girl!
This may not suit everyone but I make sure to always stimulate my clit before using any sex toy, it really turns me on and gets me wet.
You should also try mixing stimulating your clitoris with this bullet vibrator and using your fisting sex toy at the same time for blended orgasms.
If you are a male, try stimulating your balls and penis whilst using a large sex toy in your anus for added pleasure and arousal.
How I Prepare For Real-Life Fisting
This toy is a good way to begin your fisting journey, once you want to try fisting with a real fist you need to follow this advice.
Cut and file your fingernails!
This is so important, trim your fingernails and ensure there are no sharp bits, no rough edges and they are as short as possible. Although your hand may end up in a fist, having even a tiny sharp edge graze against you hurts so bad so it's best to just file them down and make sure they are smooth.
If you aren't using a sex toy, silicone/oil-based lube is a MUST
Only use silicone/oil-based lube if you aren't using a sex toy as they can be damaging to your sex toys. However, they are so lubricating, and for things like fisting, they really ensure comfort and maximum lubrication.
An orgasm or two is recommended
I like to use a vibrator on my clitoris before using my fisting sex toy, it prepares me, gets me aroused, and makes it easier for me to orgasm the second time around. I recommend doing this to warm yourself up and really get into the mood.
The worst thing you can do is be in an uncomfortable position, worrying about the outcome and not relaxing. Take a deep breath, relax your shoulders, close your eyes, let your imagination think of your dirtiest fantasies, and just let yourself go.
What You Need To Know About Fisting (Q & A)
How do I warm my pussy/ass before using this toy?
I always use a vibrator, orgasm sometimes, and ensure I am totally relaxed and horny. Try using smaller sex toys beforehand and even a large sex toy if you are really new to fisting and large stimulation. I created a whole tutorial on how to fist, which will show you how I warm up for a fist.
Will this stretch out my vagina if I use it regularly?
No, it won't make you 'loose' like people like to make women believe. It will just make you be able to accommodate larger sex toys with a little more ease but it won't make your vagina stretch to crazy new lengths.
However, I do like to use these tightening balls from time to time to give my vagina a little workout and keep it supple.
Can fisting damage my vagina?
Not unless you aren't warming up properly. Listen to your body and if it really hurts, stop, take your time, and try again the next day. You don't want to hurt yourself but if you're horny, lubricated, and relaxed you shouldn't do any damage.
Is there special lubrication I need?
You can get fisting lube, but most are made with silicone and it'll mess with this fist, best to use a heavy-duty oil-based lube or lots of water-based lube.
I'm Jess and I'm a woman in my twenties. I created this blog to share my sexual experiences along with the experiences of people from all walks of life. I am actually quite introverted, but my boyfriend and I have a semi-open relationship and it's really helped me open up and experience things I never thought I would and that's one of the biggest reasons I created this. I hope you enjoy my blog as much as I enjoy writing for it. Read more about me.