Updated: 16/08/2023
Today we have another blog takeover! Previously, I have had my friend *Lindsay* take over my blog and write this article: lesbian-friendly strap-on dildos and harnesses.
So today I have asked my good friend *Greg* if he would kindly share his favorite anal sex toys with us. I will be here co-writing with Greg so that we can both share our experiences and give you the best article and information possible on the best anal sex toys.
Greg has had so much anal experience, he could write a book on the dick he has had. He knows what he likes and isn't afraid to tell his partners what to do however he loves nothing more than showing a partner his favorite anal sex toys and how hard he can make them cum.
I am also a fan of anal, as you regular readers will well know. I love the sensation of being double filled and simulating a threesome is one of my favorite kinky things to do.
Why I love BIG anal sex toys:
We put our heads together and we really started to giggle and explain why it is we love large anal sex toys so much. It was so interesting to see how Greg's reasonings were virtually the exact same as mine.
I love being completely filled
Sex with a large butt plug is heaven
Fantasizing about sex with a large man
DP feels incredible
The sensation for both men and women is heavenly
P-spot orgasms are out of this world
Stretching and filling the hole is a kink
Big anal sex toys are an achievement
Anal sex toys are amazing, especially if you enjoy anal stimulation but want a little bit 'more'. They allow you to really explore your body and experiment with different sensations and techniques. Both men and women can experience extreme pleasure and of course, there's the added bonus of the infamous P-spot orgasm that everyone on this Earth must try. You won't regret unlocking that little gem.
Make sure to read all about my first anal orgasm.
The Best Oversized Anal Sex Toys I Own
We have picked our favorite large anal sex toy from each category. There was virtually no debating when it came to selecting these anal sex toys, it was like we both instantly knew what we wanted to share with you. Greg obviously selected the prostate massager sex toy but I have used this sex toy with my boyfriend and he came HARD.
---
The Best Large Butt Plug
We both agreed that this was the best large butt plug which is ideal for advanced anal lovers. This large butt plug is flexible yet firm and is made with silicone for easy insertion.
The butt plug has a flared base so you don't have to worry about it traveling up too far inside of you and it even has a hole in the base where you can slip in a bullet vibrator and really vamp up the sensations.
The tapered tip and general shape of this large butt plug mean it will gently press against your anal curves and feel amazing as it rides up inside of you.
Remember to use lots of water-based lube for easy insertion, to stop friction and so you can enjoy your anal sex toys even more.
---
Oversized Anal Beads
These are the giant silicone anal beads that will fill you up with undiluted pleasure. You must take your time as you conquer each of the three oversized beads.
Made from skin-safe silicone these large anal beads are ideal for those who love the stretching sensation, love to be challenged, and want something a lot large than your average anal bead.
The finger loop at the base of the sex toy allows you easy retrieval so you don't have to worry about getting them out when you're about to cum.
If you enjoy large pleasure, these anal beads aren't for the faint-hearted but they are for those who enjoy intense pleasure via large anal sex toys.
---
My Favorite Large Anal Dildo (Fisting)
The legendary porn star Belladonna has created this awesome large fisting dildo that will help you to transition into fisting both anally and vaginally.
We both loved the graduating finger shaping as it helps you to get the fist inside and it feels realistic. The detail that has gone into this fisting sex toy is extraordinary, it feels amazing and really just like the real thing. The fisting dildo features knuckles and fingernails whilst being firm yet flexible for maximum pleasure.
Whether you're just pushing your boundaries, trying something new or fisting is something you are a completely advanced player at, this fisting dildo is the real deal and feels amazing inside of you.
I made a whole story about the first time I used this fisting dildo and a guide that will teach you how to take a fist in the butt.
---
The Big Prostate Massager That Always Hits The Spot
This prostate massager isn't as large as the other sex toys on this list but it was an honorable mention because it is such an awesome prostate sex toy.
It may be slightly smaller but it certainly does the job.
The nexus revo prostate massager is a powerful massager that features a rotating head that gives you incredible prostate stimulation.
It combines prostate and perineum stimulation to send you into another world of pleasure. My boyfriend and Greg, two very different guys, both agree that this prostate massager is incredible and gave them some of the most intense and best P-spot orgasms of their entire lives.
The shape of this prostate sex toy is perfectly crafted so that it pushes against your P-spot with no effort, it just knows exactly what to do for you to get your rocks off and cum everywhere.
Must-Know Advice For Using Large Sex Toys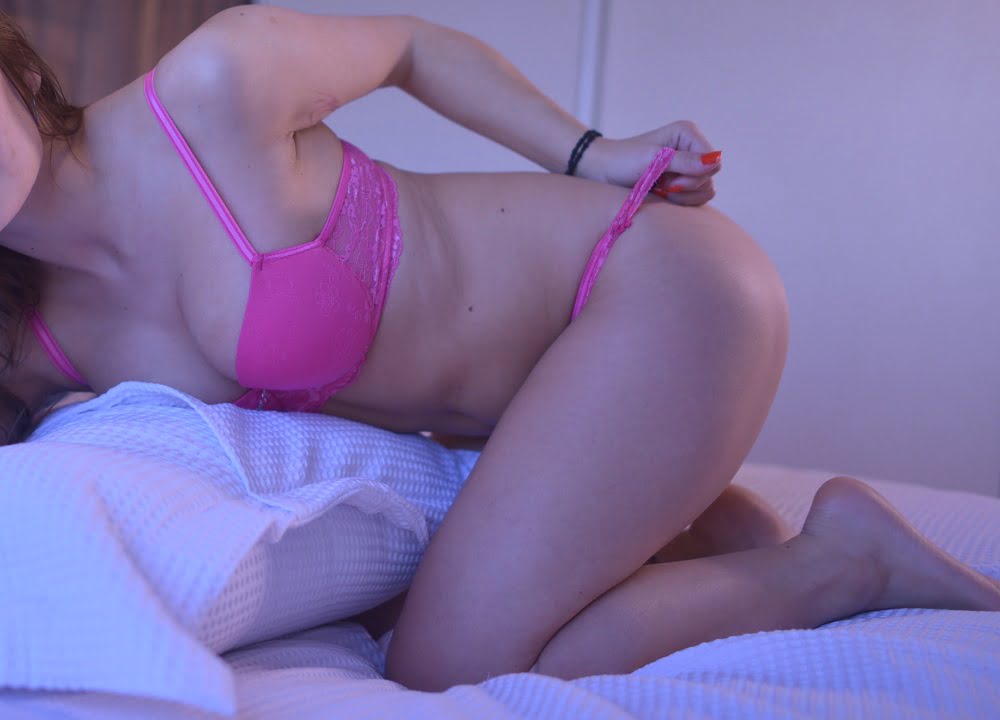 1). Get The Right Lubrication
Ensuring you are using the right lube with your sex toy is essential to making sure you are comfortable and your sex toy won't get ruined. Here are a few key things you really should know:
Silicone toys don't work with silicone lube.
Oil breaks condoms.
Water-based is essential to use with most sex toys as it's safe to use.
An anal lubricant is harder to wash off and completely different from vaginal lube, it's thicker and usually lasts a lot longer.
Coconut oil isn't safe to use with condoms.
I found the best anal lube with the results in this article.
-You need to take the toy out and reapply lube every once in a while, especially if you aren't using an anal-based lube that isn't as thick.
– This lube is great to use with large sex toys
---
2). An anal desensitizing cream is good, but…
…Be careful, don't use it before testing a toy, you don't want to use an anal toy that's too big and then not be able to feel if you're stretching too much.
I like to use anal desensitizing cream if I haven't had anal sex for a while but always remember to be careful and go slowly. This is my favorite good-quality anal desensitizing lube.
---
3). Warm up your butt for anal play
You probably already know this, but you need to warm up before using any one of these toys. Don't just try and slip it in, warm up your anus and ensure you go slowly at first, no matter how experienced you are.
Warm-up techniques:
Use a smaller sex toy at first.
Use your fingers to stimulate and stretch the area.
Ensure you use plenty of lube.
Start small and work your way up.
---
4). Always wash your anal toys with warm soapy water and leave to dry
Cleaning all of your sex toys is always a must. It helps you to avoid infection and other issues caused by dirty sex toys. It also helps to keep them in great shape.
Before washing your sex toys make sure they are either waterproof or splashproof and if they are not, clean your sex toys using wet wipes or sex toy cleaning wipes.
---
5). Multi-Task
Both myself and Greg mentioned how when diving into anal pleasure most people forget they have other areas that can be stimulated, especially women.
You can hold a vibrator to your clitoris as you try out an anal dildo and you can masturbate your penis whilst pleasuring your P-spot. Learn how to multitask and unlock an overwhelming sense of pleasure.
---
6). Milk your

prostate
Press his P-spot which is about the size of a walnut inside of his anus and gently put pressure on this and watch him moan. See how seminal fluid will make its way out, this apparently feels 10x better than a normal orgasm. You can also achieve this by using anal sex toys.
Prostate milking feels amazing and it isn't hard to do, you just need to find the prostate, lube up your fingers or sex toy, and await the orgasms.
---
Things to Know About Using Large Anal Sex Toys
Can I do damage to my butt?
You can if you don't warm up the area properly. You do need to start small and work your way up, it won't take long but it's so worth taking the extra time.
Using lots of lube, being horny, stimulating the area beforehand, and going slowly will help you to prevent any painful experiences. You should read my full guide to taking a big dick anally before trying anything too big, this guide will transform the way you have anal sex.
Are these toys for men and women and can we both orgasm from them?
Yes! All of these sex toys are for both men and women. The only sex toy I wouldn't use as a woman is the prostate massager, everything else is perfectly suitable for both. Orgasms are all down to what feels good for you and my female orgasms feel amazing and are really intense when I do cum. Greg says you have not lived if you are a male and haven't experienced an anal orgasm.
Are all these toys body safe?
Every sex toy I promote is phthalate-free, latex-free, and body safe.
Why are there only 4 products?
These are the very best that we used in each category. There's no need to have more because these are the ones myself and Greg always use out of my hundred-plus sex toy collection (plus they are the highest-rated, the most used, and the most recommended by my friends).
---
Don't forget to also check out my VIP members-only area, it's filled with content too naughty for my public blog. Real images, videos, and stories are uploaded every week for you to enjoy. I hope you can join me!
I'm Jess and I'm a woman in my twenties. I created this blog to share my sexual experiences along with the experiences of people from all walks of life. I am actually quite introverted, but my boyfriend and I have a semi-open relationship and it's really helped me open up and experience things I never thought I would and that's one of the biggest reasons I created this. I hope you enjoy my blog as much as I enjoy writing for it. Read more about me.