Updated: 14/08/2023
When you're broke and horny you have to compromise and get creative, some things are really not advised to use as dildos but some things do work pretty well and today I wanted to share how I used to make dildos out of stuff from my home.
Not all of these homemade items were things I personally used (a good majority I have used!) but all of the homemade sex toys I mention I have personally seen being used either by myself or old roommates over the years.
These homemade dildos will help to get you off either vaginally or anally, so you can get off and climax even when you have no money or means to buy real sex toys and need that sweet release.
If you're looking for other ways you can save money on sex toys, I really recommend checking out sex toy kits, they are an amazing way to build up your collection at a fraction of the cost.
Safety Warnings & Things to Think About

You do need to be extremely careful when using things to recreate dildos, be cautious, be smart, and always have a plan.
Use a condom if you have access to them
My first safety tip is to use a condom, I know this seems strange but it stops any bacteria from getting inside of you, it also stops any friction, especially when using lube.
Safe DIY Dildos Guide, Make Sure It:
By this I mean make sure that whatever you're using can't smash, shatter or break in half. Use all of your force to test this out, you really don't need something breaking inside of you. You may be incredibly horny but you need to be at least a little bit sensible.
Cause infection or mess with your vagina or anus
Clean your item properly, and steam it if you can. Make sure the item you are using is totally clean and won't cause irritation or infection. Be smart about what you're using, if it's dirty it's best to avoid it.
Ensure the household item you're using is made from a material that's safe to insert inside of you if you're not sure if it's a safe material make sure to do some research and proceed with caution.
is nonporous and phthalate-free
This means it doesn't have little holes that the naked eye can't see that can transfer bacteria to your vagina/butt, a quick Google search will determine if your household item is safe to use.
Items You Can Use As A Homemade Dildo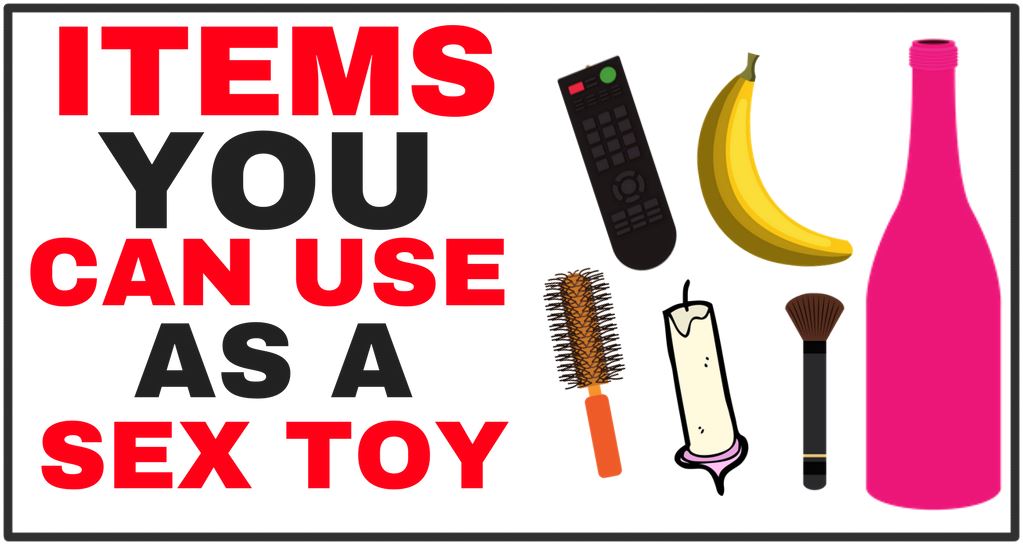 I have two lists to show you, one is a beginner list and the other is a list for those looking for something a little bigger and more daring to try out. Remember to always be cautious, careful, smart, and aware of your item.
Beginner Size homemade sex toys:
Hairbrush
Banana
Toothbrush case
The handle of a makeup brush
Long Stem Candle
Mascara bottles
Markers (Sharpie)
TV remote
Bigger Size homemade sex toys:
Cucumber
Shampoo bottles (Find the perfect size in the supermarket) but remember to not use a bottle with a pop-off cap.
The handle of a hammer
Handle on a tennis racket
Baseball bat (if it fits!)
kong safestix (plastic dog toy)
Zucchini
You can read about my favorite giant dildos here.
Items You Can Use As A Vibrator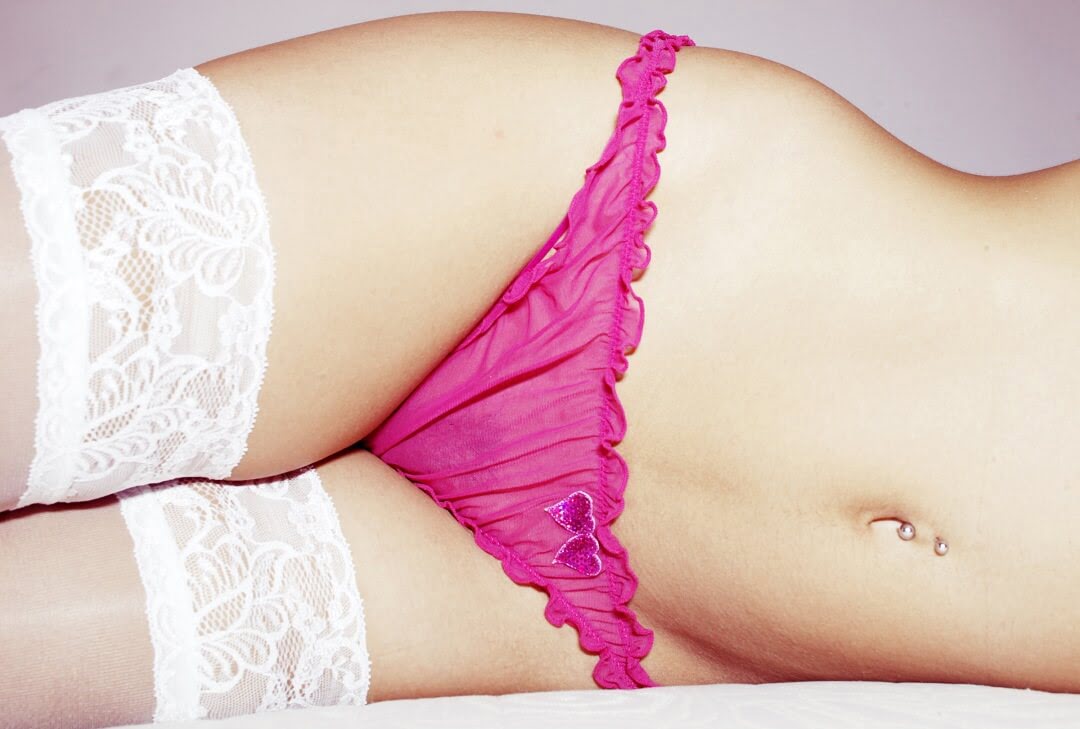 Aside from replicating a dildo you can also make homemade vibrators (yay), it seems hard but it's actually pretty easy and can be done within minutes.
Just like with using a household item as a dildo make sure to be really careful and aware of the household item you are using when creating a homemade vibrator, we want you to have amazing pleasure with something simple not sit worrying about it.
This vibe is my favorite large vibrator. I love it, it's so powerful and fulfilling. It made me cum so hard. It isn't homemade but it's so intense and if you can spare the cash, it's worth investing in.
Why Homemade Vibrators Are Better:
Vibrators are better because they don't go inside your vagina, meaning they won't cause issues with your pH levels, there's less chance of infection and they are safer to use as they don't go inside of you so you can keep your eye on your homemade vibrator.
Some of the best things you can use to replicate a vibrator in your own home are below:
Electronic toothbrush
Showerhead
Phone with this app (highly recommend, I use this all the time when I'm without my vibrator)
Vibrating razor (take off the razor blades, this can usually be done by pressing a button and then using the handle end and you'll have a really awesome small vibrator)
This vibrating back massager (type "back massager" into Amazon and you'll find vibrators that are labeled back massagers)
Check out green mini massager on Amazon.
How to Convert The Items Into Safe For Vagina Toys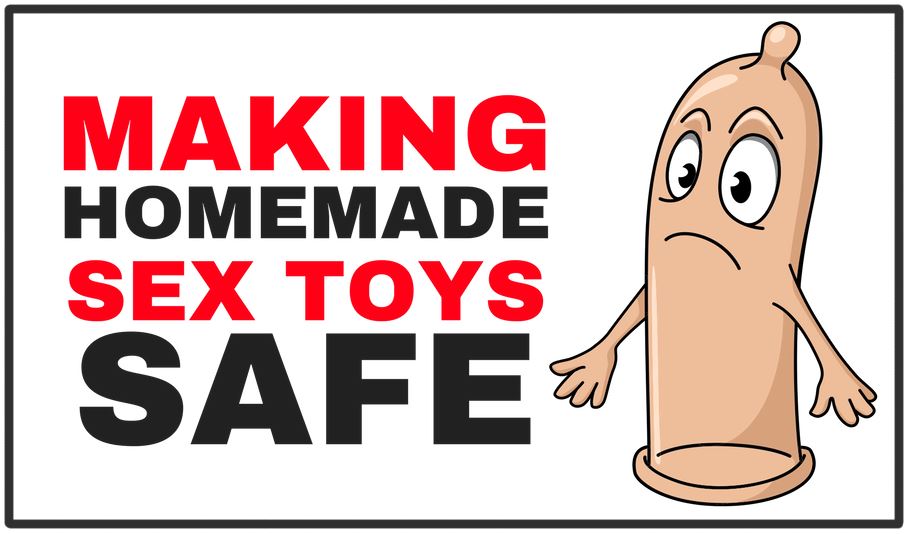 It really is important to keep your homemade dildos and vibrators clean and safe, so here are a few tips you need to follow:
– Clean with soap and hot water before and after using (steam if you can)
– If an item won't melt then boil it in hot water to kill germs
– Make sure you use lube (water-based is the best – if you have to, use raw 100% unrefined coconut oil). Lube will stop irritation and help you to use items that might cause you to stretch.
– Ensure there are no sharp edges, things that could snap off, or rough materials poking out. Test this out thoroughly by running the homemade sex toy across your body in every way possible.
– This is advice for both vaginal and anal sex toys, make sure you don't push them in too far. Always keep your hand on your sex toy.
– Keep a good hold of the base of the sex toy to stop them from riding up.
– Make sure your dildo or vibrator is made from materials that are safe to insert, if you're unsure, google it.
– Wash your homemade sex toy after every use.
– Keep your sex toy somewhere safe after use, make sure there's no possibility that someone else could pick it up and use it for what it's intended for.
Cloning Your Boyfriend's Penis (It's Possible)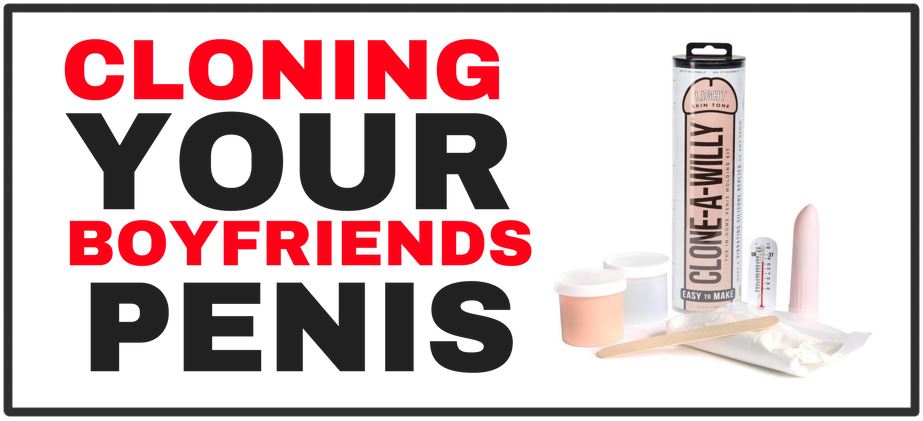 The ultimate homemade sex toy has to be actually cloning your own cock or your partner's. With this Penis molding kit it is entirely possible and very easy to do.
Not only does it come out as a totally usable replica of your cock, but it's also equipped with a vibrator and while you may laugh and joke around at first, it's also actually an awesome sex toy and not just a gimmick.
All you do is mix the putty, take a mold of your penis, slip in the vibrator, allow it to set, and enjoy a vibrating dildo that is the exact replica of your boyfriend or your cock.
When my boyfriend was away for work we actually made a replica of his cock, it was a joke at first but using it as a dildo was amazing and actually quite a turn-on.
The ultimate homemade dildo is definitely molding your penis and making it into a sex toy.
Homemade Sex Toys Are Dangerous
This isn't always the case with homemade sex toys, I just wanted to be dramatic. Yes, they are risky but if you take proper precautions you should be fine. Just be smart about what items you're using and how far up inside of yourself you're going.
There are a few issues with homemade dildos, even though they are great for getting you off right now, it's really recommended to upgrade to a real, skin-safe, vagina and anal-safe dildo when you can.
The sex toy store I always use has discreet shipping and a great 365 returns policy. If you don't live alone it's important to know that their shipping boxes are totally discreet as are their shipping labels and how the sex toys show up on your bank statement.
If you want something really realistic, safe to use, large, and comes completely discreetly, this is one of my favorite realistic dildos:
This 6-inch realistic dildo is wonderful to insert either vaginally or anally and feels incredible thanks to its realistic lifelike ridges, veins, bulbous head, and balls. As it thrusts in and out of you can feel and experience every sensation it gives and 6 inches is incredibly satisfying (this is also the store where I buy all of my sex toys).
It also features a suction cup base so you can secure it to any hard and flat surface to enjoy hands-free pleasure. Hold on to the lifelike balls as you thrust up and down on this realistic dildo for hands-free pleasure with an added way to stabilize yourself.
The dildo is also small enough to discreetly hide away but big enough to have a lot of fun with. Make sure to always use water-based lube to ensure maximum pleasure.
The Best Beginner Dildo I've Ever Used (Multiple Orgasms)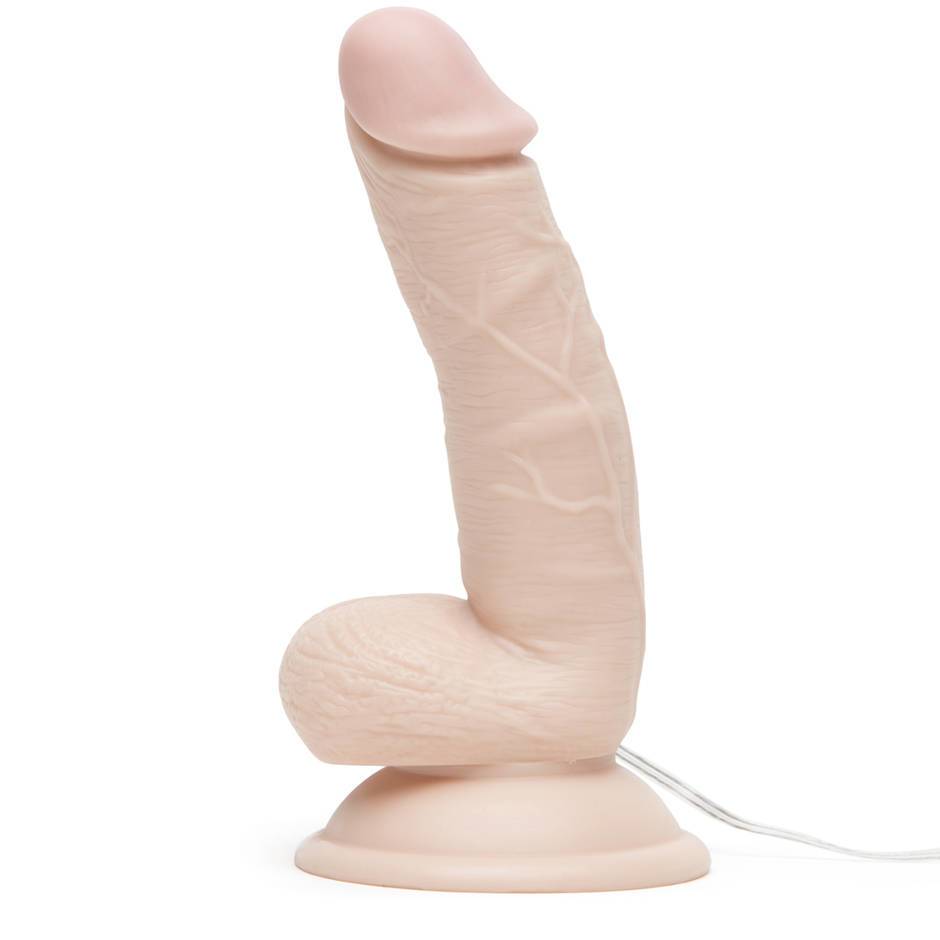 This realistic dildo is fairly inexpensive and for the orgasms that I had, I definitely got my money's worth.
It measures 6 inches in length and thanks to its realistic design it delivers realistic stimulation to your most sensitive areas.
If you read my blog you will know I am a vibration kind of gal and this dildo comes with a vibrator that sends powerful vibrations across this entire dildo so when it's inside of you, you can feel extreme pleasure.
This added vibration is ideal for both vaginal and anal play as any user will reap the benefits of switching on the powerful vibrator. If I slip the dildo into my ass, my boyfriend can feel the vibrations when he is inside of my pussy, the same goes for if it's in my pussy and he's in my ass.
Just like the dildo before it comes with a suction cup base so you can enjoy hands-free pleasure, whenever you want.
I came multiple times when using this realistic dildo, the shape and size of it hit my G-spot with ease, and thanks to the powerful vibrations it left me shaking and stimulated in a way I had sparsely felt before.
Can't Buy A Sex Toy Because It'll Show Up On Your Bank Statement?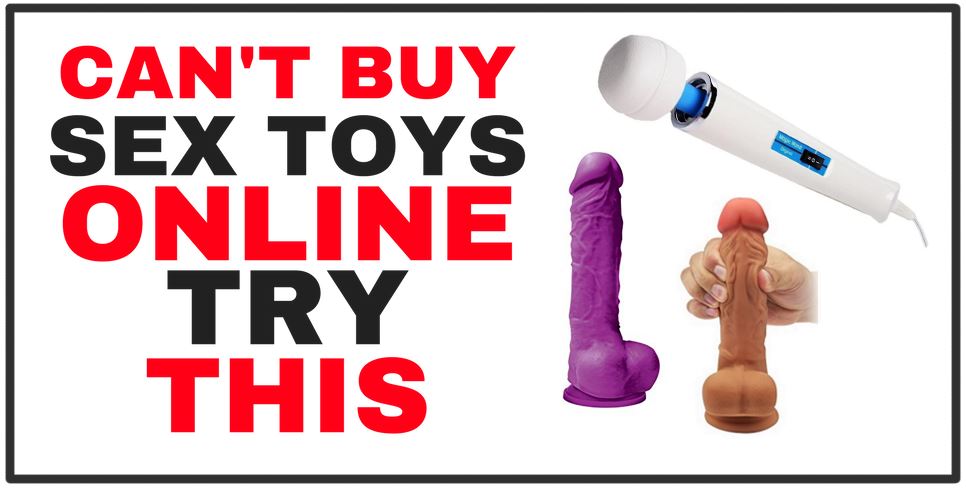 Buy an Amazon Giftcard from a shop and then buy one of these amazon vibrators/dildos:
No payment traceback, you can even get it delivered to an Amazon box so you don't have to deal with people where you're staying receiving it.
Also, the dildos I mentioned from my favorite sex toy store above also don't show up on your bank statement as anything to do with sex toys. So if that's an issue for you then LoveHoney or Amazon gift cards are a great idea.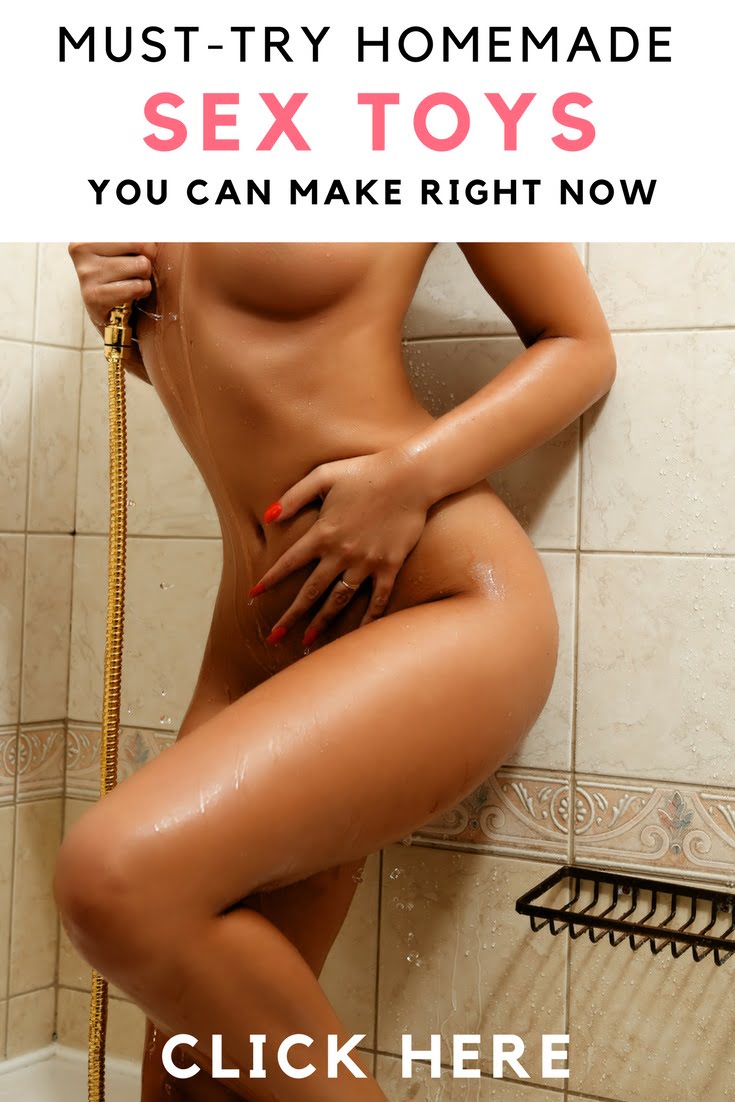 I'm Jess and I'm a woman in my twenties. I created this blog to share my sexual experiences along with the experiences of people from all walks of life. I am actually quite introverted, but my boyfriend and I have a semi-open relationship and it's really helped me open up and experience things I never thought I would and that's one of the biggest reasons I created this. I hope you enjoy my blog as much as I enjoy writing for it. Read more about me.