Updated: 14/08/2023
Learning how to properly use a dildo is really important if you want to get the most from it. I know it can sometimes be daunting when looking at a dildo you have never used before and not knowing really what to do with it so I thought it was time to share my tips and techniques on how to properly use a dildo that will help you unlock secret pleasures and toe-curling orgasms.
Before we begin I just wanted to share with you my VIP area, it is packed with erotic stories, submitted photos, videos, gifs, and more. If you love erotica, you are going to love a real insight into the sexual lives of others, from people just like you.
Picking the right dildo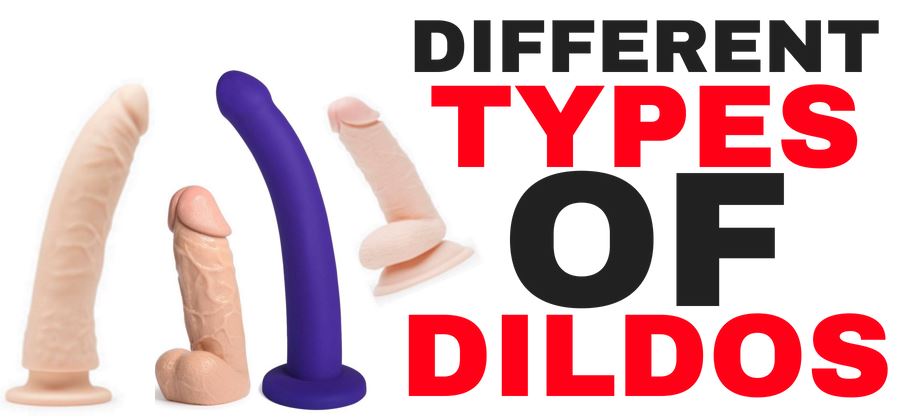 Choosing the right dildo is key when learning how to properly use your new sex toy and there are lots of different types of dildos out there.
Different Types of Dildos:
Glass: Best for temperature play and hard stimulation (the best glass sex toys)
Silicone: Usually flexible for easier stimulation
Large Dildo: Gives the feeling of being stretched and full (my favorite large dildos)
Suction cup: This allows you to ride your dildo and get into more positions
Double Ended: Double penetration, flexible and ideal for those who like the full feeling (I tried a double ended dildo)
Metal: Ideal for temperature play and more rigid stimulation
Non-Realistic: (tentacles, Alien, Bubbles, g-spot) -Perfect if you want something with no anatomy and ideal to experiment with different roleplay scenarios
Rabbit Vibrator: Clitoral and G-spot stimulation
The Best Beginner Dildo (my go-to dildo)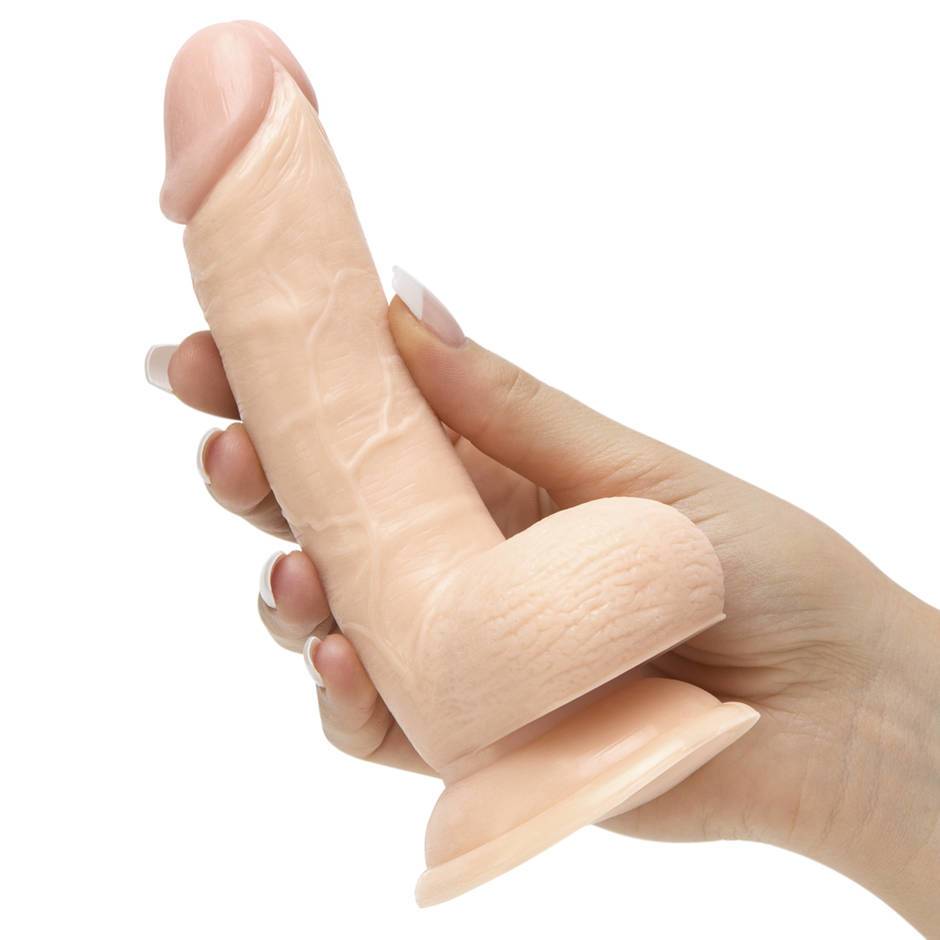 This is my favorite suction cup dildo, it's lifelike, has a suction cup base, and gives me amazing internal stimulation. The suction cup base means I can get into lots of different positions and learn what I like and stimulate myself in lots of different ways.
It's incredibly realistic and it's quite flexible which allows me to push it up against my G-spot and A-spot with little to no effort, I also love that I have the option to hold onto it and thrust it inside of myself or suction it to a surface and enjoy it many positions.
It's also an ideal dildo for anal play as it's not overly big and feels amazing when I am looking for that double penetration and full feeling which I love so much.
This is the dildo I talk about in these two articles, the suction cup dildo that connects to everything, and the best beginner dildo.

Amazing suction cup
The suction cup is so useful, it allows me to be on all fours, allows me to ride the dildo, and all sorts of other positions. I also love the flexibility it gives so I can go deep or shallow. See what other sex toys I use every day as a sex blogger.
This size is perfect for penetration
I love large sex toys (my large sex toy collection) but for something to use every day and to learn what you like, you can't go wrong with this dildo. The size is ideal for both vaginal and anal penetration as it isn't too big and it isn't too small.
The look, design & feel (the realness)
The realism that this dildo has is amazing, it has a lifelike bulbous head, exquisite detailing, veins, and balls that you can hold onto when riding the dildo. I love how the dildo can also bend inside of me and moves with my body, just like a real penis would.
Over 1000 reviews, still 4.5 stars
My favorite dildo is so highly rated and has so many people that love it just as much as I do. It's ideal for beginners, advanced dildo lovers, and those just looking for something a little different.
How I Warm My Vagina Up
It's essential to warm yourself up before using any kind of sex toy, I like to set the mood, light some candles, turn off the lights, and have some 'me' time.
The more aroused you are, the easier it'll be to have a G-spot orgasm. I like to warm up my vagina by:
Using Lube
Clitoral Stimulation
Reading Erotica
Watching Porn
Touching My Body
Foreplay (if I am with my boyfriend)
I find if I skip the warm-up process my orgasm isn't usually as intense, it only takes a couple of minutes and it does wonders to my body and my orgasm in general.
My Favorite Dildo Thrusting Techniques
There are a few different thrusting techniques that you can do when using a dildo and learning which is right for you is all part of the experience and why we should experiment more.
1. Shallow Thrusts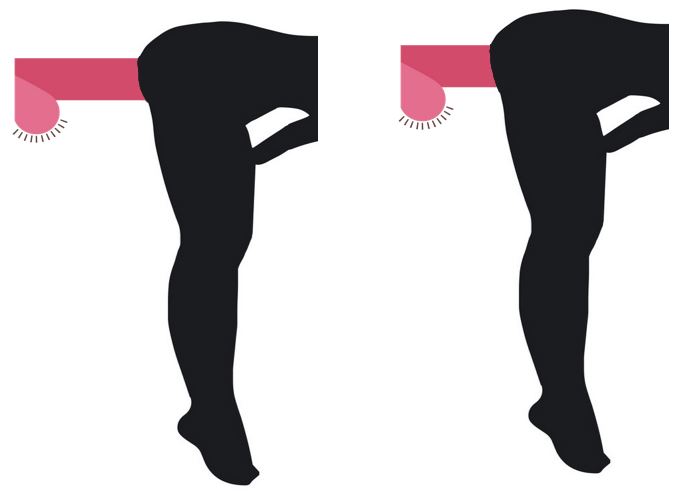 Shallow thrusts stimulate your G-spot and can also stimulate your clitoris. Start slowly and build up speed by thrusting in and out of your vagina.
The best position to be in for this is on your back with your dildo in your dominant hand or on all fours as this gives you total control over how far in your dildo will go.
Lots of women love this technique as it can give you double the stimulation and the short thrusts stimulate your vaginal opening which feels amazing.
2. Deep Thrusts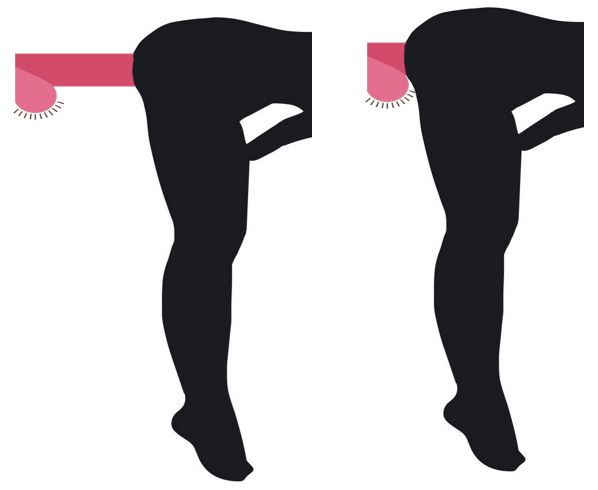 Deep thrusts are what a lot of people think you always have to do with a dildo and they aren't really that wrong, deep thrusts feel amazing.
Deep thrusting consists of pushing the dildo all the way in and bringing it out again, starting slowly and working your way up to a quick motion. This stimulates the G-spot, and A-spot and with the right motion will get you on your way to achieving a G-spot orgasm.
Some people like also to play between deep thrusts and shallow thrusts, combining the two feels incredible.
3. Milking Your G-Spot
Milking your G-spot is all about running the dildo across the top of the inside of your vagina and thrusting enough so that you stimulate your G-spot in short sharp bursts.
This motion is how I achieve squirting orgasms, by being persistent and keeping the same motion going. Your G-spot isn't hard to find, just angle your dildo up towards your bladder and apply pressure there with each thrust.
4. Rotating Head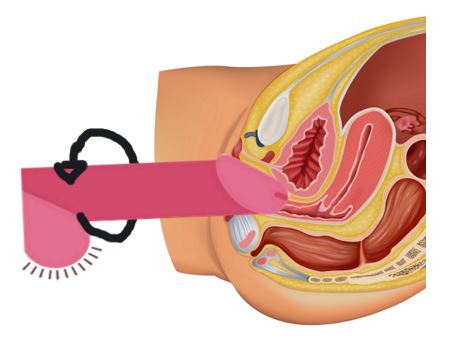 Rotating the dildo is another great way to use your dildo and a technique many women use. Begin by inserting like normal and at the point of your G-spot begin twisting the dildo for awesome internal stimulation.
Rotating the dildo is a great teaser and always gets my pussy aroused and ready to cum. You can also try inserting the dildo and twisting it at the entrance and then thrusting it in when you feel ready.
5. Double Stimulation (Clitoris or Butt)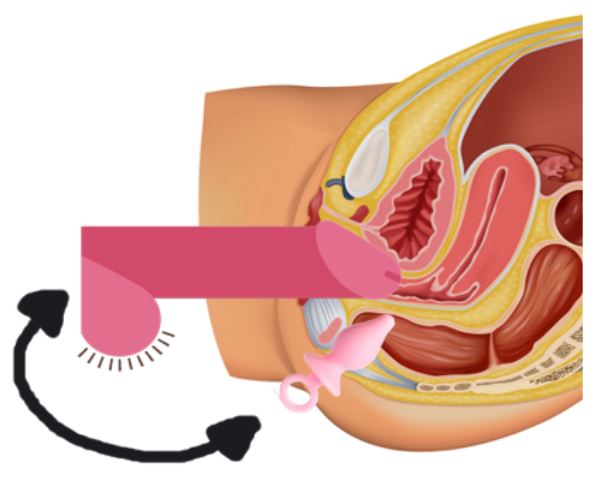 The double stimulation is great and one of the most popular techniques, although it can get tiresome and requires some practice.
Stimulate your clitoris with your fingers or a vibrator and use your other hand to thrust the dildo inside of you or if yours is like mine with the suction cup you can easily ride it.
or
Stimulate your butt with a butt plug and use your free hand to thrust inside of your vagina. I enjoy both of these techniques as it gives me a full feeling and the chance to experience a blended orgasm.
6. Butt Plug (Threesome Simulating)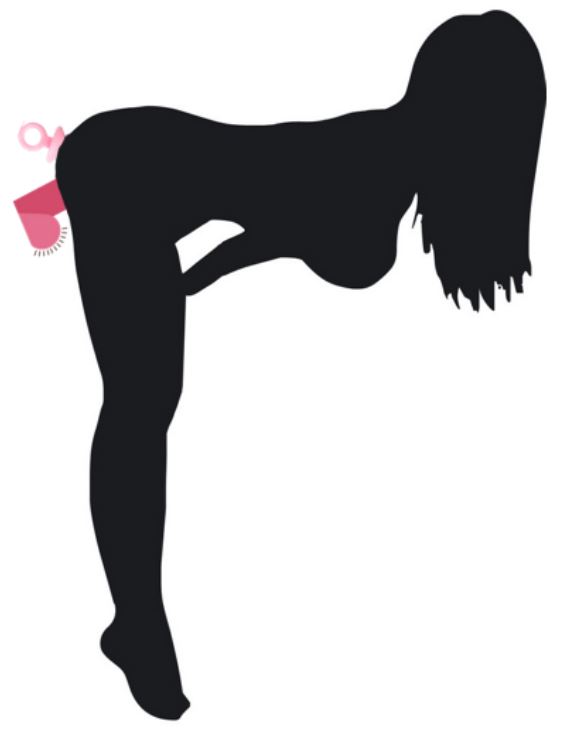 You can simulate a threesome with a dildo, butt plug, and optionally a real penis. I blow my boyfriend whilst riding my suction cup dildo and keeping my vibrating butt plug in my ass. Technically, it's a foursome but it's fun. Learn how to simulate a threesome with just sex toys.
The Best Dildo Sex Positions
To get the most from your dildo you need to be in the best position for you, you may find different dildos that require you to be indifferent positions but in general, it is best to find your favorite dildo sex position for the ultimate pleasure and comfort.
1. On Your Back
With your legs bent and up in the air, lean forward and thrust the dildo inside of you whilst on your back.
You can also twist to one side and insert the dildo whilst you are on your side which makes your pussy slightly tighter but it does feel great if you like the filling sensation.
2. On All Fours
This one is great if you can secure your dildo to your headboard like me or even if you just the stimulation your dildo gives you from that position.
It's easy to reach your clitoris in this position and it's a great way to learn what you like so you can put it into practice with your partner later.
3. Sitting (Chair, Sofa, Bed)
Sitting in an upright position with your legs slightly bent allows you to experience a deep filling sensation, it's easy to reach your G-spot in this position and it's an awesome position to be in if your partner likes to watch.
4. Using your suction cup (better positioning)
One of the reasons I love my dildo so much is because of the suction cup, it allows you to experience so many more positions and gives you more freedom to explore. Here are just a few of the places and positions you can experiment with:
Stand up doggy style
Riding it on a chair
On your shower wall
On a glass bowl
On your bed headboard
Riding it on the floor
Against my wall
Temperature Play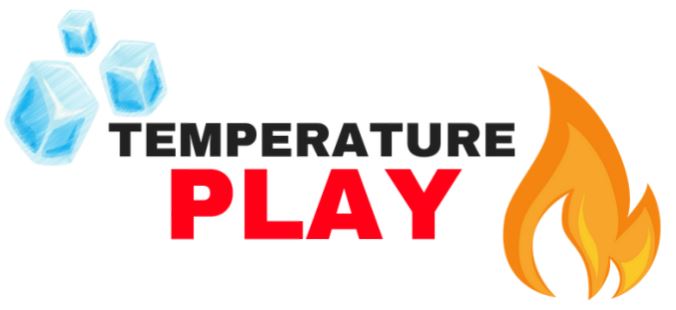 Temperature play is when you allow your dildo (glass and metal work best) to soak in cold or warm water. Running an ice-cold dildo across your nipples or onto your clitoris is thrilling as is inserting a warm dildo and experiencing the thrilling sensations.
I'm Jess and I'm a woman in my twenties. I created this blog to share my sexual experiences along with the experiences of people from all walks of life. I am actually quite introverted, but my boyfriend and I have a semi-open relationship and it's really helped me open up and experience things I never thought I would and that's one of the biggest reasons I created this. I hope you enjoy my blog as much as I enjoy writing for it. Read more about me.