Updated: 02/09/2022
I love getting kinky, my boyfriend and I try out all sorts of things on a daily basis. Experimenting with bondage sex toys can be extremely vanilla or extremely hardcore, it all just depends on the day we are having.
Something I love about bondage is that you don't have to be an absolute expert and you don't need a whole basket of sex toys to feel kinky, a few sex toys will do and if you choose wisely these sex toys will help you greatly and allow you to experiment and explore all sorts of things when it comes to bondage and BDSM.
I have found that some of my favorite sex toys have been 'kits', especially when I first started writing this blog. You get amazing value for money, end up trying things you would never have before and you get a nice selection of sex toys in just one order. That's why today I wanted to show you one of my favorite bondage kits I have ever bought, I found it ideal for myself and my boyfriend and I consider us quite an intermediate couple but it's also ideal for beginners, you can just go at your own pace and explore all of the different elements included.
The Bondage Kit That Comes With Everything
I love getting value for money as I am sure most of you do and a sex toy kit is one of the best ways to do this, especially if you know you are going to use virtually all of the products included.
This is the bedroom bondage bedroom kit (6 pieces), it's ideal for beginners and more intermediate bondage users. I love the passionate red hot color of this bondage kit and when you add up the 6 pieces it's incredible value for money.
All of the sex toys inside of this kit get a lot of use in our house, I love being restrained, the material is all high-quality, and being flogged and gagged is just an added bonus!
So, what does this kit come with?
Blindfold
I think blindfolds are really important for different types of sex, especially bondage. They add a new thrill and allow you to let loose and add an element of mystery.
Wrist and ankle cuffs
They secure easily with a velcro fastening but restrain you tightly for maximum pleasure. They also don't rub against your skin and cause any irritation that just gives you an awesome bondage thrill.
Ball Gag
Fasten the strap around your head and enjoy muffled moans and screams of pleasure with the seriously sexy ball gag. It isn't the best ball gag I have ever used but it is amazing quality for the price and if you are looking for a kit to just start you off, it's ideal.
Flogger
With a faux leather handle and soft cotton rope tendrils, you can spank, tickle and caress your partner with this flogger.
Bondage strap
This strap is an ideal accompaniment to the sex toys on this bondage kit. Use it to secure your partner's wrists or ankles or use it to restrain them to a piece of furniture. There are lots of ways you can use this strap for maximum restraint and you won't get bored of all of the alternative ways you can use it.
You don't have to use the sex toys all at once but instead, experiment with each sex toy and enjoy new experiences. Whether you're advanced or a beginner I do believe that sex toy kits are great value for money and this bondage kit is one of the best I have ever bought.
How My Boyfriend And I Use This Kit (Must-Read)
Because there's just so much inside of this bondage kit there's so much fun to be had and so many scenarios to explore. We like to get the most out of every single one of our sex toys that we come across so I am going to share with you some of the top things we have done with our bondage kit and it might even give you some inspiration.
I have talked about plenty of times on my blog how I enjoy being restrained, I think there's a lot of us out there who enjoy the sensations and thrill of being pleasured by having limited mobility.
Something very kinky we tried out one rainy afternoon was restraining me to my office chair whilst my partner ate me out. Wearing the sexiest underwear I own and using the two handcuffs from the kit whilst my hands were behind the back of my office chair, my boyfriend parted my legs and went down on me. It was so good and when we were done there was a huge wet patch on my office chair that I had to try and dry out.
Another memorable time was when we secured the ball gag into my mouth, restrained both my hands and legs whilst I was on all fours and if I didn't obey my orders my boyfriend would spank me with the flogger. I was misbehaving on purpose because I enjoyed the spanks. He then put me on my back and held a vibrator to my clit and decided when and how much I was going to cum, it was a memorable night, to say the least.
I wanted to end on something we did just last week. He secured me to our headboard so that my arms were out of use, put the blindfold on me, and left the room. He then fu**ed me until he had came and then went down on me until I was moaning so much that he had to put the ball gag into my mouth.
If you're looking for even more ideas and scenarios to test out read my BDSM routine, it has lots of DIY BDSM hacks
What other people are saying about this BDSM kit:
The reviews for this kit are amazing and so varied you can see just from taking a glance at them that a wide range of different types of people are using this bondage kit and haven't been disappointed. A lot remark on the quality of the sex toys for the money and I must say I agree.
I always like to read reviews on anything I am buying as it gives me a better idea of what people are genuinely thinking and how it made them feel. Good and bad I take them all into consideration on any purchase, aside from when I'm horny and impulse buying, when I am in that mood I just about buy anything that looks like it'll make me cum. Here are some of the reviews on this BDSM kit:
---
---

How To Make Your Bondage Collection Even Better
You can have plenty of naughty fun with the bondage kit alone, however, mix in a few of these tips and tricks and you'll be in orgasm heaven (trust me).
Add These Must-Have Sex Toys
I like to use my magic wand vibrator whilst restrained as the vibrations are so intense they feel 100x more amazing when you're not controlling them and have no control over your orgasms. It's the ultimate toy to had to your bondage kit as it just adds a whole new thrill and the orgasms it delivers are incredible.
We like to reverse the roles from time to time and whilst I restrain my boyfriend I like to stimulate my clit whilst still having my hands free. Vibrating underwear is awesome as it allows you to be stimulated without doing anything. I also like to wear these panties out in public whilst my boyfriend controls the vibrations and I try and hold in my moans.
The restraints included in the kit are great at securing yourself to things and stopping you from wriggling around too much but these under-the-bed restraints are what I recommend to EVERYONE. They slide under any bed and keep your hands and legs completely secure.
Get a sex toy kit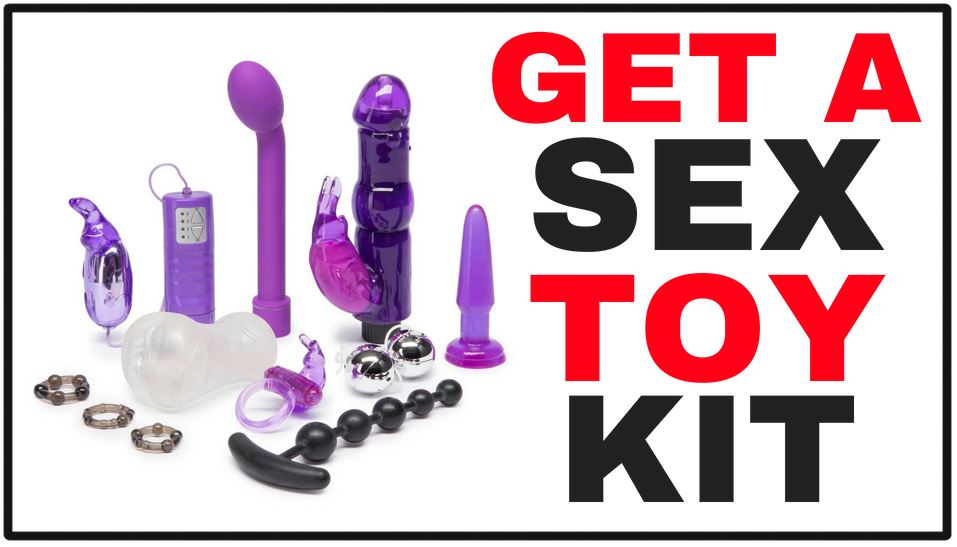 I mentioned earlier in this article that I love sex toy kits, I find them great value for money and you always find something you haven't used before and something you love. This is my wild weekend couples sex toy kit that comes with 11 different pieces. It's an amazing kit with so much variety. If you like the look of sex toy kits make sure to also read this article as I talk about my favorite sex toy kits and let you in on a few secrets.
Add Music (Create A Scene)
If you're a little bit reserved about all of the sex noises make sure there's background noise. It doesn't have to be music it can be white noise, the sound of rain, anything to cover up your moans and whips. I like to also turn off the lights and light a candle, it sets a romantic scene and I like to sometimes pretend I am in a sex dungeon.
Get everything out and on display
Talk about what you want to use beforehand and make sure it's charged, clean, has fresh batteries and you know what you're doing. This all makes for a smoother ride.
Questions I Get About This BDSM Kit
Does it come with discreet packaging?
Yes! All of the sex toys I talk about come boxed in discreet packaging. A plain brown box with no hinting at what's inside/
Is it good quality, can my boyfriend/girlfriend go hard on me?
I have found the quality of all of my sex toys to be great. If you care for your toys properly they will last for a long time. I use sex toys on a daily basis and have had no rips or tears. I have had a few dead batteries but nothing has happened to any of my sex toys to make me worry about the quality.
How long have you been using this bondage kit for?
I have been using this particular bondage kit for a few months and I am still not bored of it. All of the sex toys are still in great condition and it has given us so many sexual experiences.
Is this safe for beginners?
Absolutely! We aren't beginners and loved this kit but I can imagine that a beginner would get on just fine with it as nothing is intimidating, everything is easy to use and everything can be used individually or as a group.
Update: If you want to read the best real erotica online, from real people, sharing their stories and pictures cum and join us in my members-only club.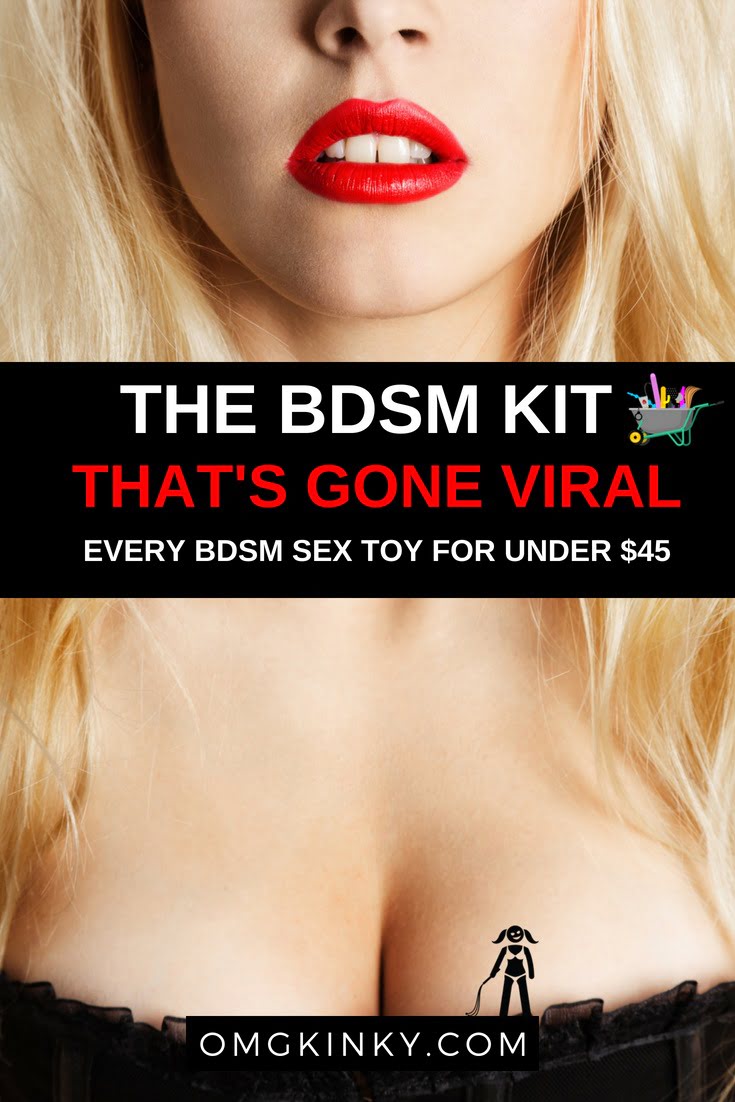 I'm Jess and I'm a woman in my twenties. I created this blog to share my sexual experiences along with the experiences of people from all walks of life. I am actually quite introverted, but my boyfriend and I have a semi-open relationship and it's really helped me open up and experience things I never thought I would and that's one of the biggest reasons I created this. I hope you enjoy my blog as much as I enjoy writing for it. Read more about me.