Me and my boyfriend have been together for a good few years now and despite being open to most things sexually and enjoying every inch of each other's body, we still had reservations and places that were unexplored (especially on my boyfriend).
Before we begin I just wanted to mention my sex book, where I have written some of my most insane and intimate sex stories in full detail and I would love for you to check it out sometime. You can also get it free when you sign up for my membership.
One of those places was us exploring my boyfriend anally.
I had always been so turned on by the idea of pleasuring him there and exploring his P-spot. The stories I had read, the porn I had watched, and the reaction I got whenever I even licked around that area were pleasing, to say the least, and we both wanted to explore a little deeper. On top of that, we both wanted to explore the Femdom aspects of pegging as well (which we did, later on, you can read about it here).
We began by inserting my finger whenever I gave him a blowjob and I will be honest, he was very hesitant and first but once he loosened up and saw how much it turned me on and how much it turned him on, he was asking for it virtually every single time I performed oral sex.
Within a few weeks, I broached the subject and asked how he would feel using a pegging sex toy.
His reaction was reserved but when I explained all of the sensations and new experiences, he was in agreement and so we ordered this
Beginner pegging Strap-On (YOU NEED TO TRY THIS)
Price Check: I found the best price for this strap-on dildo on 17/08/2022.
I wanted to go for something that was non-intimidating and something that didn't look like a cock. It was also important that it was unisex because whether he loved it or hated it I also wanted to be able to use it.
This strap-on kit comes with two interchangeable dildos and a bullet vibrator that you just slip into a little pocket on the harness and that vamps up the sensations on the dildos.
One of the main things that swayed me into buying this strap-on kit over the others is that the two sizes of the dildos were totally different. One is larger measuring 6.5 inches and the other 5 inches, I saw no point in starting with really small dildos, we needed something that was really going to stimulate his P-spot and keep us both satisfied.
The harness is also fully adjustable so it does fit either me or my boyfriend with ease, it's also really easy to slip on, a lot easier than I was expecting.
If you want to read some more reviews just click on either of the links below the photo above.
How I Began Pegging My Boyfriend
When the discreet box arrived from LoveHoney (I always use them for my sex toys), my boyfriend did become nervous, he just wasn't sure what it would feel like, he wasn't sold on the idea of me dominating him for once and he didn't know how it would feel good.
We sat down and we talked about it and after a while, he decided that he wanted to try it and if he hated it then he could use the strap-on kit on me and I was thrilled with that.
Earlier he had showered, cleaned and groomed down there. I asked him for his exact steps but he said the boys will know but for those who don't, just squat, clean up in there with warm water, manscape a little, dry off, and applied a light spritz of his aftershave.
We started off with him going down on me (my weakness!) and then it was his turn.
I began by teasing him with oral sex, performing all of my best moves to make him extremely horny, and keep him on the edge. You can read about some of my oral sex tips here: guide to sucking a big dick.
After I knew he was desperate to cum I switched on my inner dominatrix (you don't have to do this) and told him to get on his knees. I already had my strap-on kit on so there was no fumbling around.
I definitely got a kick out of the dominating and felt myself getting wet as he did as I said.
Once he was on his knees, I got on mine and played with his balls and perineum, he was moaning and I knew he was ready, he was on the edge of an orgasm at every touch.
I applied anal water-based lube to the smallest dildo in the set and slowly eased my way in. I was a bit nervous myself but I kept my newfound dominatrix alter-ego in check by wan**** off my boyfriend as I eased my way in and told him to shut up.
The bullet vibrator was also switched on, this spurred me on as it felt amazing against my pussy and rippled down the shaft of the dildo and against his P-spot.
I actually felt the dildo pop in and I just began to thrust.
I had never ever heard my boyfriend make the noises he did that day, I felt like I switched on some sort of pleasure button, he just wouldn't stop moaning.
It wasn't long before he actually came, it was like a volcanic eruption had made its way out of his cock. There was cum EVERYWHERE. I gently eased my dildo out of him and lay down next to him and we napped for a good hour.
It was tremendous.
How I Used My Strap-On Kit (In Pictures)
This pegging sex toy arrived from LoveHoney discreetly
First, my boyfriend gave me oral

Then I gave my boyfriend oral and gently fingered him to loosen things up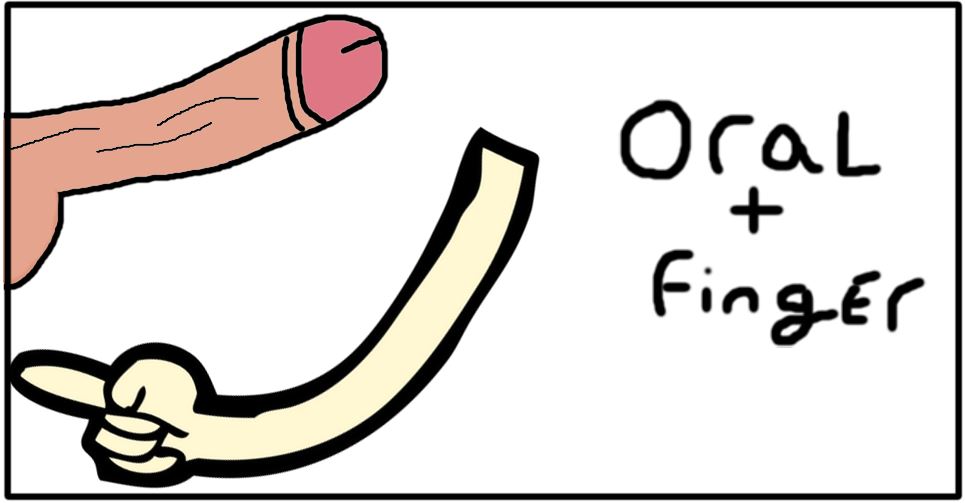 I unleashed my inner dominatrix and got him on all fours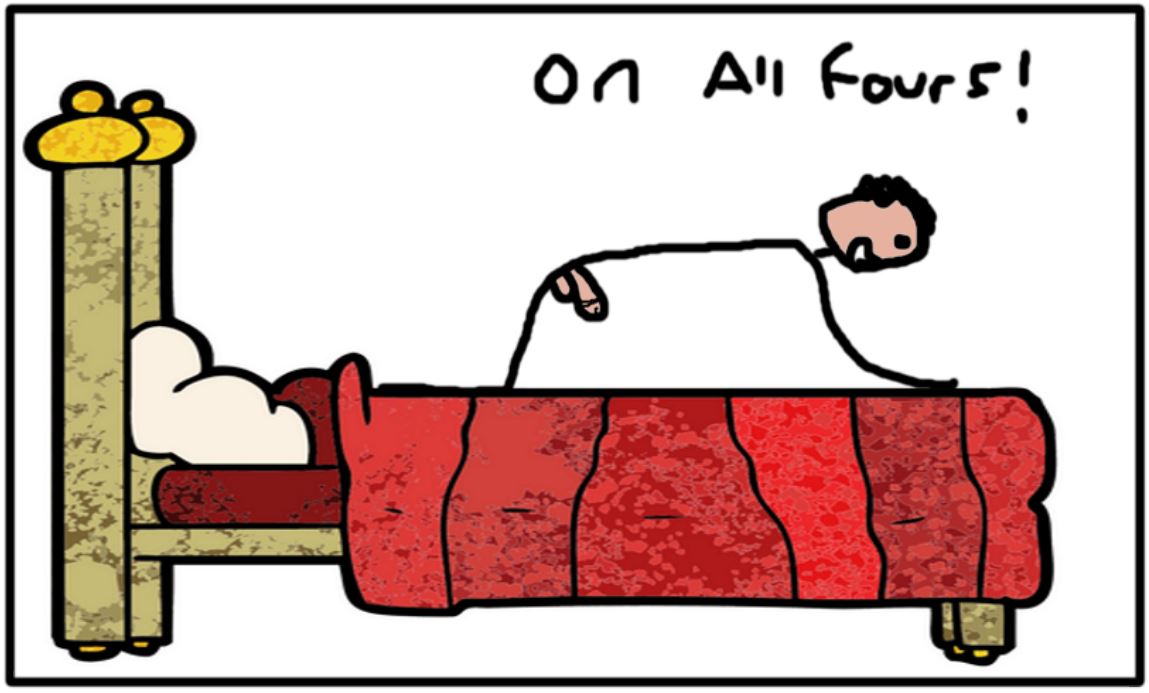 I wanked him off as I slowly eased the smallest dildo in the kit in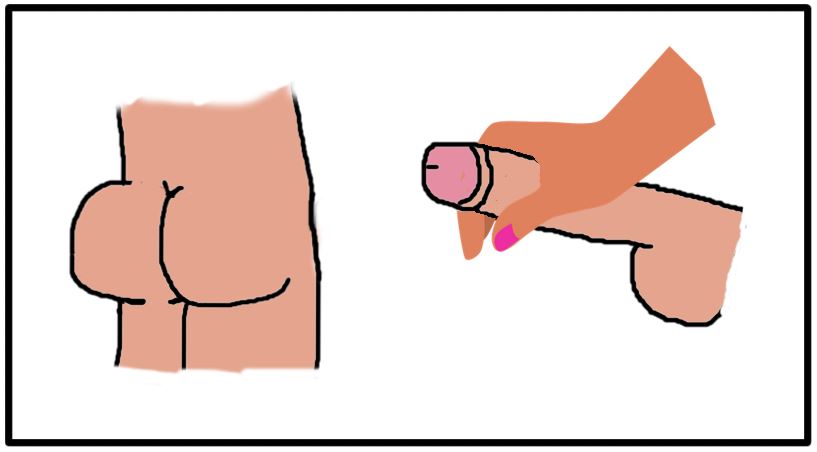 I also switched on the bullet vibrator which felt amazing against my pussy and made its way down the dildo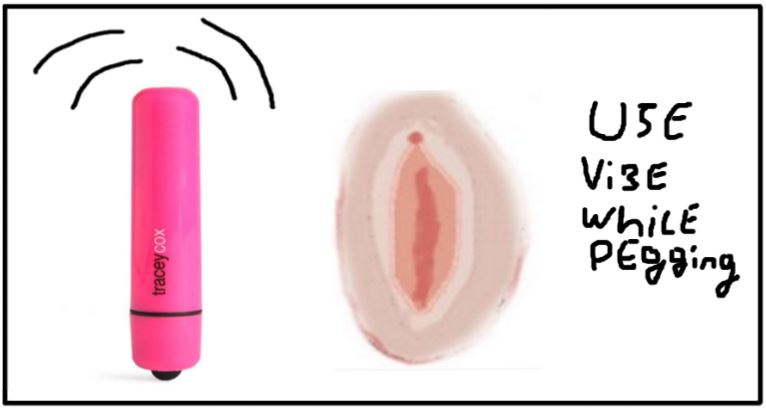 Slowly I began thrusting in and out of him until his P-spot gave him an eruptive orgasm
I wasn't sure if he would even get a P-spot orgasm but he did and apparently it was one of the best orgasms he had ever had in his entire life. He said it was totally different to any type of orgasm as he felt this insane pressure building up and before he knew it his whole body was engulfed in this intense pleasure and he couldn't even speak.
How To Make Strap-ons Even Better
We were both shocked at how intense my boyfriend's orgasm actually was, I had read stories and seen videos but I never actually thought it was that real and always assumed these people were exaggerating, but my boyfriend went in with low expectations and came out with his knees trembling and having one of the most intense orgasms of his life.
However, if you really want to take your strap-on to the next level whether that's because you're looking for the best possible outcome or because you have done this all before and you want an even bigger thrill this time I am going to explain some of the things we have since done as a couple with our pegging sex toy kit and how it has made our sex life even better.
Pick The Right Size Pegging Dildo
We loved the strap-on kit that we originally bought it was ideal because it was non-intimidating and didn't look anything like a penis so we were both comfortable when we first started using it, However, there are plenty of different shapes and sizes out there and so we opted for something a little more realistic:
This unisex beginners strap-on kit contains two dildos one measuring 8-inches and the other 6-inches, made from jelly these dildos feel a lot more realistic and have pronounced heads, veins, and ridges.
These aren't for everyone and if you're like my boyfriend I do recommend going for the strap-on kit that isn't as cock like at first, but obviously, it's all down to personal preference.
We now love this kit and our other kit but both have their different perks and advantages, it all just depends on the person.
Add a vibrator
Our first pegging sex toy (this beginner's unisex strap-on kit) actually came with a bullet vibrator that I loved and my boyfriend loved, it really increased the stimulation for the both us.
However, not all strap-on kits come with vibrators (like the one above), and something we found that felt amazing was using our strap-on along with a vibrator.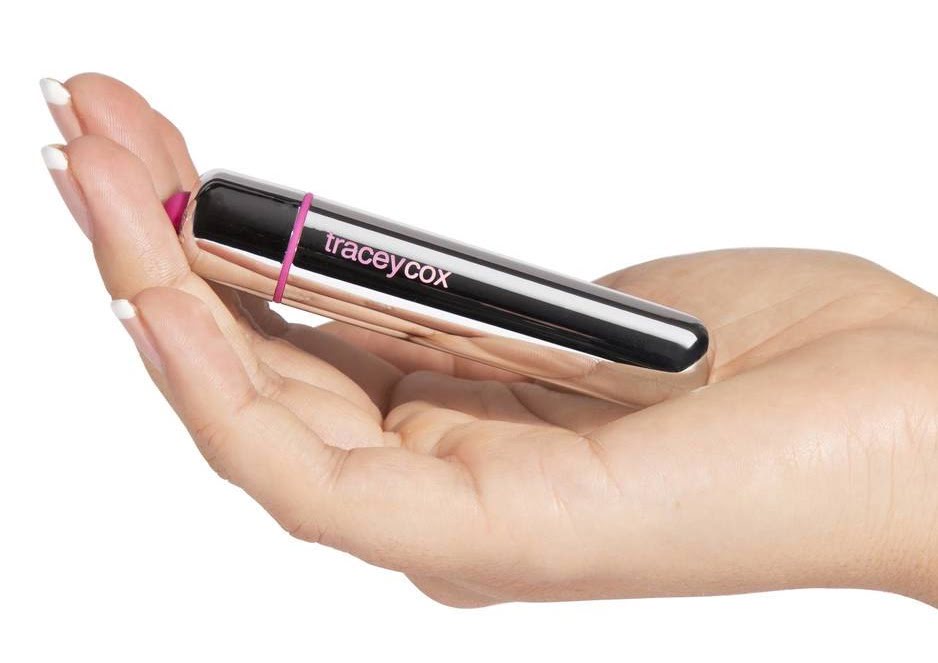 I talked about this supersex bullet vibrator in this article that you can read here: I don't go anywhere without this bullet vibrator.
It's a really easy device to just slip into the harness or even hold against your clitoris whilst your thrusting.
However, we don't believe that our strap-on kits are just for my boyfriend, he also likes to use them on me but I will talk about that more below. When he uses the pegging sex toy on me, I also like to hold my bullet vibrator on my clit to take my orgasm to the next level.
Try Using A Butt Plug
Something me and my boyfriend did before we started using a pegging sex toy is test out the area with my fingers and a butt plug.
We bought this 10-function vibrating butt plug to use to get the area stimulated and adjusted to something bigger than my fingers.
I apply water-based lube and slip it in, press the button, and cycle through the patterns and vibrations whilst performing oral sex. It feels incredible to him and it really helped him relax in that area.
I also know he uses it when he is alone and I am not there for whatever reason, it is one of his favorite sex toys and one of the reasons I am sure that agreed to start using a strap-on kit because he knows the potential of the orgasm from the P-spot.
Strap-Ons Are Unisex For A Reason
Pegging sex toys aren't solely for one partner and not the other, learn to switch things up a bit. Both of the harnesses I have mentioned can easily harbor a penis so whether you're looking into roleplay a new fantasy, want to know what it would feel like f your boyfriend had a different sized penis or what a bigger or smaller penis would feel like, strap-ons can help you fulfill all of your desires.
Both of the kits I mentioned are adjustable and are able to fit most waist sizes.
Apply Lots And Lots Of Lube
Whether you're a man or a woman, lubrication makes everything better. It stops friction, allows areas like the butt to become slippery, and is more easily accessible and it actually helps stop wear and tear to your dildo.
I bought this water-based anal lubricant and love it, a little goes a long way but it's inexpensive enough to stock up whenever we start running low.
Lube is especially important if you're new to anal or vaginal experimentation, apply liberally and always make sure it's water-based as it's safe to use with condoms and sex toys I made the mistake of using non-water-based once and it was an awful realization.
How To Relax Before Using A Pegging Sex Toy
Make sure you're both washed and clean before embarking on this adventure, I mentioned earlier on in this article on how a man could tidy up down there but to sum it up, my boyfriend mentioned squatting, washing everything with warm water and maybe some manscaping.
Turn off the lights and light a small candle away from the bed, everything looks better in candlelight, inhibitions seem to wash away in the darkness and the small light from the candle will allow you to still see what you're doing down there without having to switch on bright lights that definitely ruin the mood.
Talk about it beforehand, decide on a safe word, discuss what you both want to do and discuss the roles you are both going to play. Trust me when I say sex and roleplay are so much better when you both know what the other wants from it.
Have the strap on firmly in place before you start fumbling around, or, discreetly leave the room for a few minutes. Trying to buckle up int he darkness is incredibly hard and can be a mood killer.
Make sure you are both lubed up and comfortable with what you are both doing, nothing is sexier than two people desperate to please the other.
Our journey continued and we recently ventured into our first pegging threesome with one of my best friends, you should definitely check it out, is that something you'd like to try?