When we hear of BDSM we often think of sex dungeons, dominatrix, whips, leather and crazy sex scenarios that seem like a lifetime away for a lot of us.
That was until now.
If you read my blog you may know that I am a fan of anything kinky and BDSM DIY is one of those things. You can get as kinky as you want with inexpensive things in your home, you can be as vanilla as you want or get as professional as you want with the easiest of things, you really don't need to spend a fortune to explore the BDSM world and venture into some of your wildest fantasies. Here is the correct definition of BDSM.
I want to teach you how you can have some kinky BDSM sex in your own home, with your partner, and without spending lots of money. Basically, this is a BDSM DIY article (Download a BDSM test here), Pinterest eat your heart out.
Tying, Restraining & Cuffing Your Partner
Restraint is one of the first and easiest places to start when venturing into the world of BDSM. Restraint feels awesome for either partner, take turns tying each other up, and experience being submissive for the afternoon. Below I have outlined some ways you can use restrain your partner:
Using Rope (cheapest way to restrain your partner)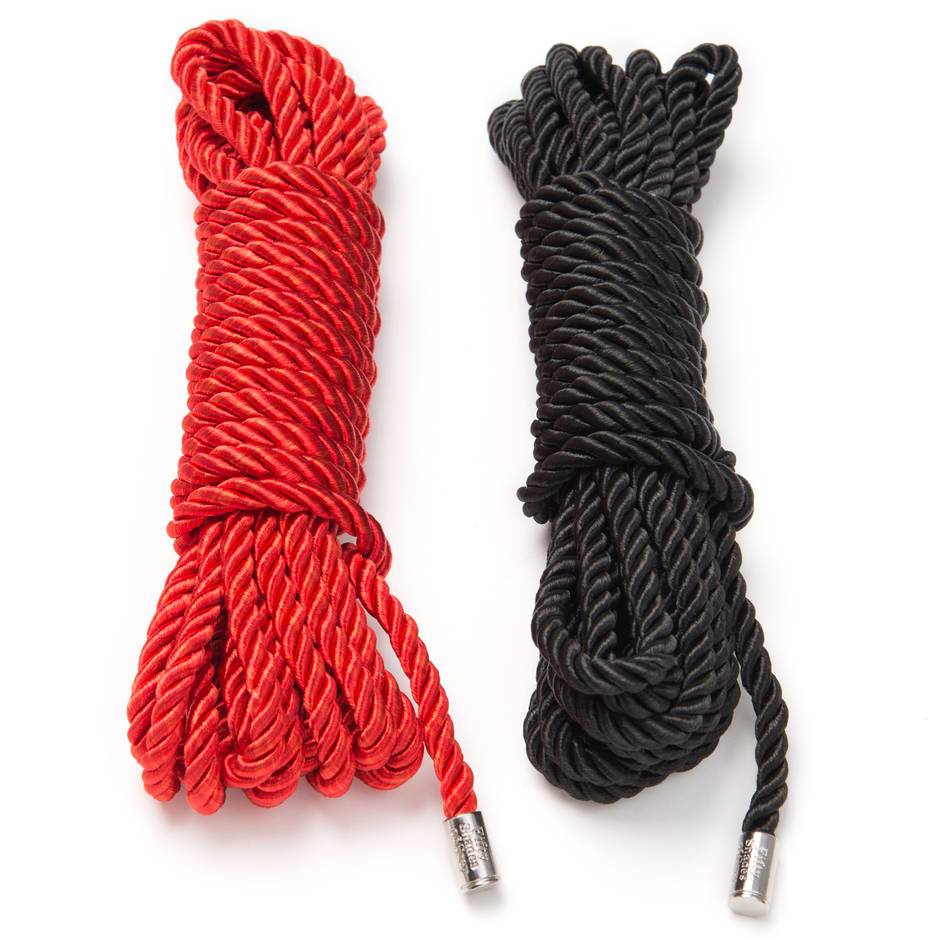 Using some rope is the best way to restrain your partner, this is my favorite BDSM rope, it's inexpensive, silky, and keeps your wrists and ankles bound.
A household item you can use: It's definitely a 'do it yourself' idea to use strong string, thin t-shirts (rolled and tied around the wrists or ankles) or you can use a skipping rope, just get creative.
Full Bed Restraint (best restraint money can buy)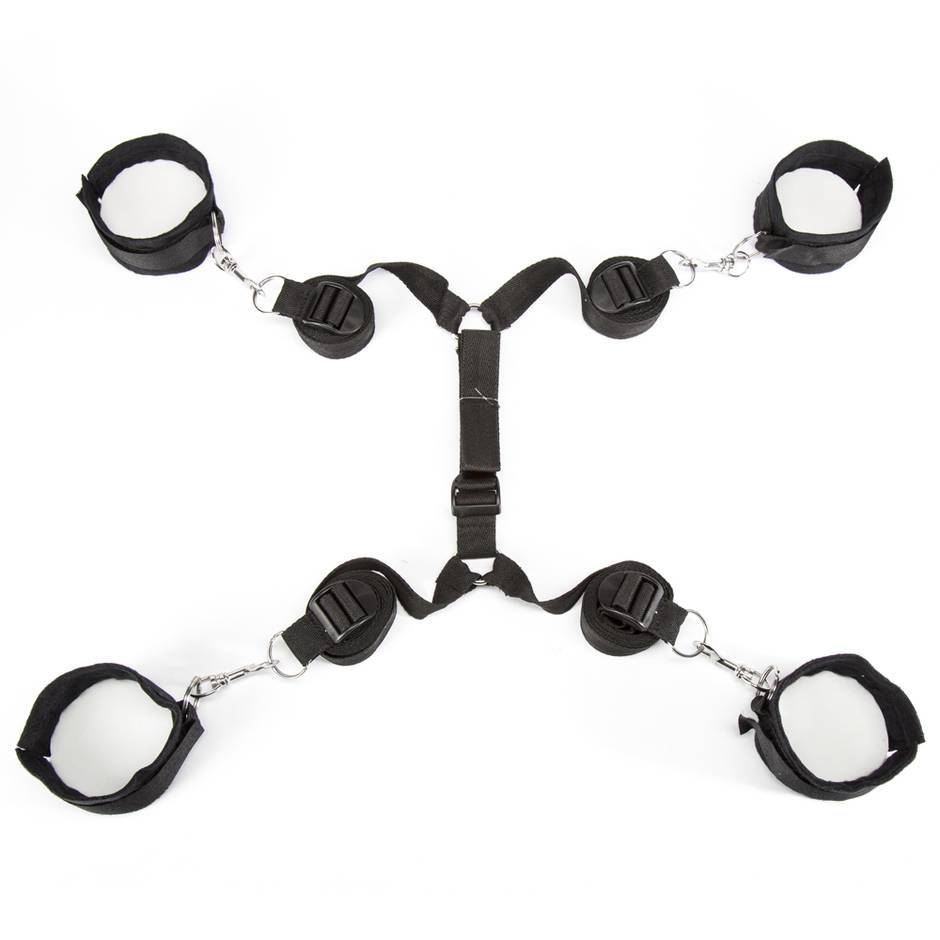 I have a huge love and admiration for these under-mattress restraints, they completely bound you to your position and allow you to be totally submissive to your partner. The cuffs don't hurt your ankles or wrists and are easy to release when you're finished. I talk about these restraints in my article all about my favorite bondage gear see it here.
A household item you can use: To mimic something like these restraints with a household item you can use two large sheets, rolled and then tied to each ankle and then the wrist, they won't hold as well as the restraints but they will keep you in place.
Different types of cuffs I Use
There are a few different types of cuffs you can use during foreplay and sex but it has to be right for you. I have a few favorite cuffs (the under-mattress restraints above are my favorite) so I will talk about other cuffs that I use below.
These are the soft bondage cuffs (kit), the soft cuffs are also conveniently velcro fasteners for easy release and easy fastening. They make for a great inexpensive addition to any BDSM bedroom, it means your hands are out of use, your eyes are completely covered and with that information, you can let your imagination run wild.
Restrain your ankles with these ankle cuffs, secure them in place, and enjoy limitations bound by a chain. These cuffs are padded for your pleasure to stop friction and to give you maximum comfort. These ankle cuffs are really kinky and are an ideal way to experience BDSM by still letting your imagination run wild in your own home.
Teasing Your Partner & Not Letting Them Cum
This is one of me and my boyfriend's favorite things to do, granted it's difficult (for the person not being allowed to cum) but the payoff is wonderful.
Restrain your partner, this is optional but it makes it better. If your partner is unable to move their arms or their legs it will make them feel weak and vulnerable which makes the whole situation far more exciting and erotic. I always use my under mattress restraints, so once your partner is secure, it's time to start teasing.
What I use to tease my boyfriend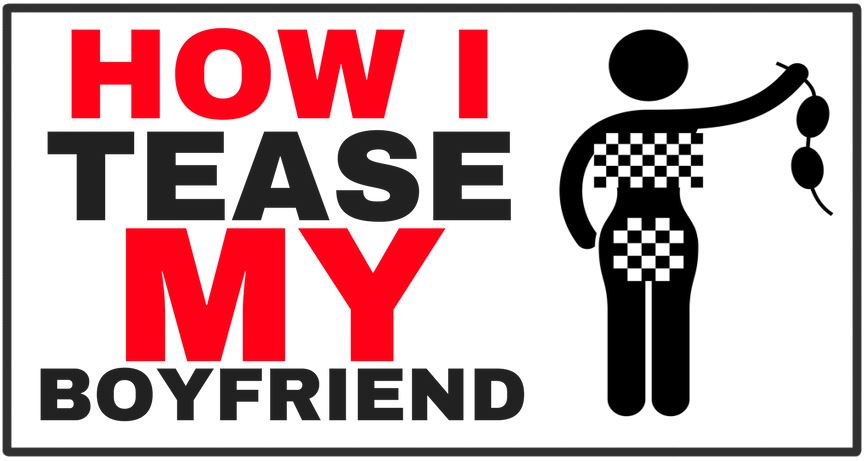 Take this advice and run with it, it's advice I have been using for ages and it is foolproof. It makes my boyfriend weak at the knees and has his moaning my name, which makes me so horny. He always cums so hard and can't even speak for a while. It's like being at an at-home BDSM sex dungeon.
Vibrator against his balls, perineum, and shaft
I like to use this bullet vibrator, the vibrations are so strong and feel amazing on my boyfriend and on myself. I like to run the vibrator all over his cock, focusing on the balls, and the tip of the penis. I do this whilst I give him a blowjob or to just get him going when I first restrain him.
I suck his balls while stroking his cock
Not all men like this but luckily mine does. I will keep him restrained so he has no control over my head and then goes on to suck his balls cock and make my way down to his balls, I gently pop them into my mouth and lightly suck whilst using my other hand to wa*k him and it sends shivers around his body.
Massage his whole body, treating his dick like it disgusts me.
This is something my boyfriend loves but we love intimate massages (massage oil) makes this 10x better). I will massage his entire body and ignore his penis. I will go to touch his penis and make my way around it, it drives him absolutely wild.
I make him beg me or I stop
I feel like a dominatrix when doing this step when he's horny and desperate for me to touch him I make him beg for me. You can get creative here and ask him to beg your name, beg you to make you cum, or if you want to get really kinky and BDSM-esque you can have him humiliate himself by mentioning how weak he is and how much he needs you.
I put his member in me and give him 5 – 10 seconds to cum inside
When I want him to cum I will only allow him 10 seconds to cum, if he hasn't cum in that time I will get off of him and we start the teasing process again.
I stimulate his prostate with my hand/a toy while sucking his penis, till he's about to cum then I stop
This is my boyfriend's favorite prostate massager, at first, he wasn't sure about it but once he tried it out he absolutely loved it. I like to use this prostate massager on him whilst giving him a blowjob, the stimulation sends him over the edge within minutes and I don't allow him to cum until I am good and ready.
What my boyfriend uses to tease me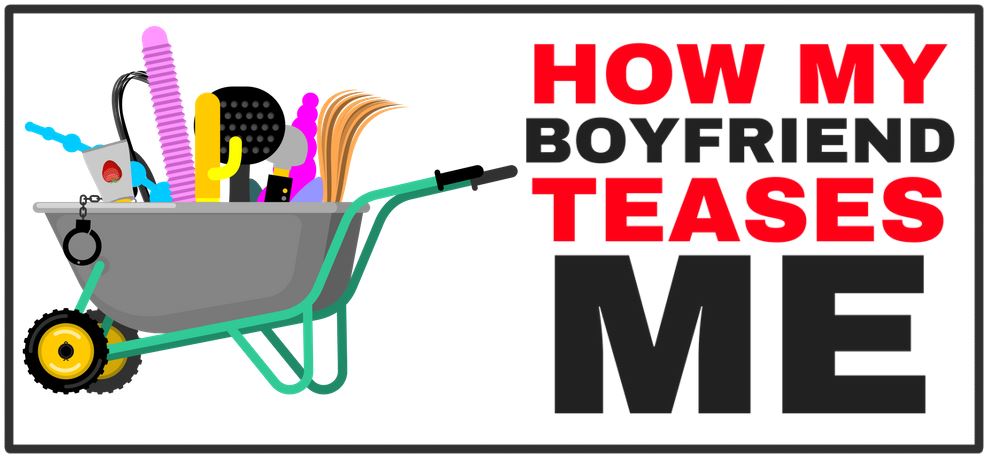 We like to switch up BDSM Dom/sub roles in the bedroom from time to time and I wanted to let you in on what he does to me and how it drives me wild. I always tried and use restraints because I love the feeling of being out of control, so if you want to do any of these things to do your partner knows that it feels so much better when you're restrained.
He licks, sucks, and touches my p**sy without going near my clit
Ugh. Just thinking about this as I am writing it makes me wet. It's so teasing and it makes me scream, he will do everything to my pussy except touch my clit, I have found myself in almost tears because I have wanted it so badly before, he then made me beg and I came when he touched me in about 0.5 seconds.
He goes to enter me with his fingers/dick and just as I feel him pushing against my opening he hovers, then stops.
This drives me insane when I am dying to be fu**ed (Ladies, you know the feeling). This is especially hard if I am restrained, it's like your whole body wants it but I can't have it.
He massages my whole body, boobs, butt, neck, but then only ever brushes past my vagina lightly touching my lips
Just like I do to him, he massages me everywhere but never touches my clit. It's so erotic and you will find waves of pleasure wash over you as they go close to your clit but never actually touch it.
He holds a vibrator cm's away from my clit and makes me beg for seconds of pleasure
This is so kinky and seriously leaves you begging, moaning, and desperately trying to thrust yourself onto the vibrator.
He allows me to have three deep thrusts every orgasm/stay quiet for 3 full minutes
If I can keep myself quiet (our neighbors hate us) for 3 minutes then he will enter me and thrust deep inside of me and allow me to cum. Sometimes the time period changes and I have to be quiet for 5 minutes and other times he will put the vibrator on my clit but he will stop if I make any noise.
He Holds a massage vibrator on my clit and gives me 30 seconds to cum
Just like I do to him but he gives me 30 seconds to cum, it's thrilling, hard, and sends me into overdrive.
Using a massage vibrator he will not let me cum, sometimes for hours on end
This is my massage vibrator and with it, he teases me like we are sitting in a sex dungeon, he will get me to the point of orgasm and not allow me to cum for hours, it's so hard but when you finally orgasm it's like nothing you can ever imagine, I also cum 5 or 6 times over and over again when using the wand vibrator and this method.
Dominate Them Till They Obey Your Every Order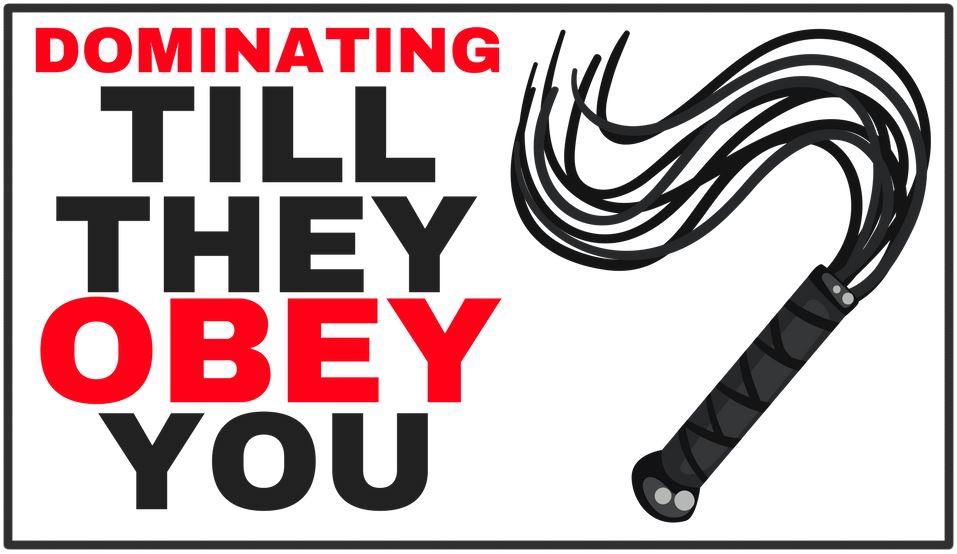 How to train your partner to do as they are told:
Spank, paddle, or crop their tight ass
These are inexpensive and a must if you want to dominate like a BDSM master. They deliver a sharp slap to the area and keep your partner in check in the bedroom.
Stop, don't let them cum till the next session
This can be hard especially if you get turned on by watching your partner beg for their orgasm but withdraw yourself and make them wait for their orgasm for as long as you possibly can.
Have them get on their hands and knees and suck, lick, and touch your pussy/cock till you're satisfied
If they're horny and desperate for their orgasm chances are they will lick your cock/pu**y with much enthusiasm that you may end up climaxing yourself.
Lock them up with a chastity device till you forgive them
This is my favorite chastity device. We don't use these all of the time but they sure are kinky as hell and allow you to become a BDSM master or femdom queen in the comfort of your own home.
Tie them up, force them to have multiple orgasms
Using a vibrator on her clit and making her cum again and again and riding him or blowing him making him cum again and again, even if he goes soft, keep going, till he learns.
I put my boyfriend on his back and f**k him with a pegging toy until he begs me to stop
In this article, I talk all about what happened when I tried pegging my boyfriend for the first time and now we use our pegging sex toys during our BDSM adventures, it makes for a great session and makes us both feel like we have mastered the kinky, daring world of BDSM without ever leaving the house.
Make them taste themselves (pre-cum/cum + her natural lubrication)
Not everyone will like this but it's very kinky. Dip your fingers in her pu**y and make her taste herself, you can also do it by making him taste his precum. Very erotic but very NSFW.
He puts my glass dildo in cold water and then slowly inserts it inside me (temperature play)
These are my favorite glass sex toys, they are so beautiful to look at, and incorporating them into kinky BDSM sex sessions is one of my favorite things to do, seeing how wet I make my dildo and experimenting with temperature play is incredibly arousing for us both.
Give Your Boyfriend/Girlfriend Orders
Ordering your partner around is how we can 'do it yourself' become a BDSM master, get used to doing the idea but doing it more, and eventually, you will be able to add it into your sex life with ease.
My Favorite Orders
Say one word and I stop everything
Moan once and I won't let you cum until the next session
Cum in the next minute (set-timer) or don't cum for another 30 minutes
Lick my pussy/ass till I cum in your mouth and if I don't cum, no more pleasure for you
Restrain yourself and beg me to f**k you, if you stop begging then I'll hold a massage vibrator against your clit till you orgasm, then not move it for another 10 minutes.
Bend over, spread everything, and stay in place till I'm done
Every time I precum or my cock gets too wet, suck it clean
Lick my boobs, pussy, and ass (if you enjoy ass play) clean, I'll tell you when you've done a good job.
If they mess an order up you can use a punishment from the list above, give it a try, it's seriously fun and makes for a great time.
Get The Right BDSM Look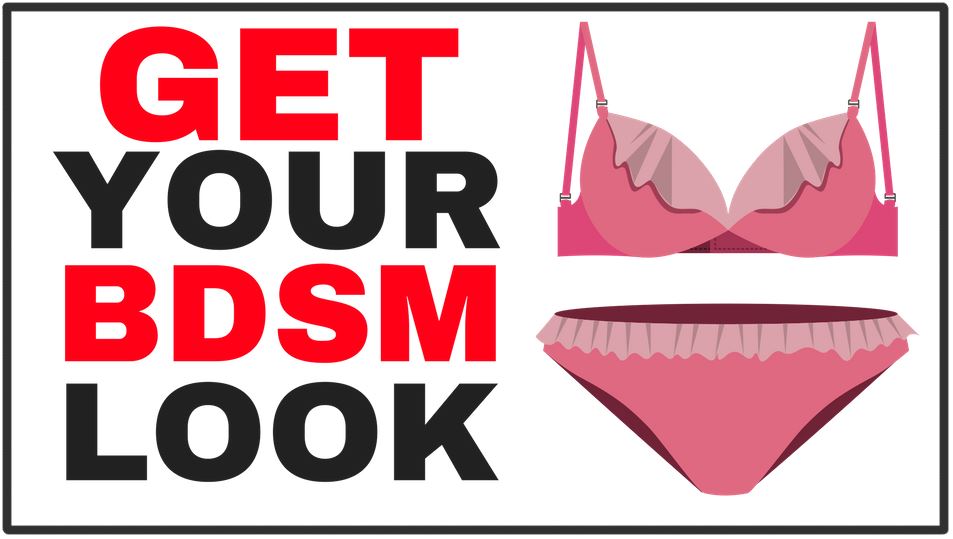 You don't have to do this next step, you can get the BDSM look with things you already have at home. Things like: thigh-high boots, tight tank tops, G-strings, and chains.
You also should read all about my bdsm underwear, it will give you some more insight into what goes and what you can actually get.
Dominate: When I am being dominant with my partner I like to wear this BDSM outfit. It makes me feel edgy, like a rocker chick who gives no fu**s, and gives me that edge to really get into character.
Submissive: If I am not totally naked when being submissive I like to wear this submissive BDSM outfit, it makes me feel like a good little girl and my boyfriend loves it.
What my boyfriend wears: Whether my boyfriend is being dominant or submissive I love him to wear these mesh underwear, they turn me on so much. Being able to see his rock-hard co*k through them does things to me.
Becoming A Walking Fetish With Clothing: When I want to tease him, be a b**ch, and have him beg me to cum I use my My latex gloves. He loves the aesthetic of them and so do I, they make me feel like such a bad bitch.
Other Kinky BDSM Ideas
Ball Gagging, Choking & Rough Sex
I get ball-gagged when I'm bad we use this special

ball gag

so I can still lick and suck his penis and balls when it is fastened around my head.
I don't like choking, I like my neck being grabbed, you can do this too just be careful not to put too much pressure on the windpipe.  I'll be in doggy style and he will grab me by the throat as he thrusts inside me, I find it so kinky and it's such a turn-on for me, pair this with my ball gag and I am all yours.
Kinky Life-Changing BDSM Fantasies (Explicit)
Most of us like fantasies to help us get off and to allow us to really lose ourselves in certain situations and because this is a DIY BDSM article I wanted to share with you some sexual fantasies you can live out with ease. Most of these can also be pulled off without anyone else apart from you, your partner, and a big imagination.
The HOT stranger
Blindfold & restrain yourself, have your partner enter the room later, and have them do these things:
Wear different aftershave or perfume
play a character
don't talk, use your partner like a play toy, and then leave
use a penis extender/sleeve (read our experience with this sex toy).
be a kinkier, hotter, and naughtier version of yourself
VR Porn while you touch
Tied up on display for everyone
Open windows, take pictures, and share your submissive partner with the world.
Extra kinky: Go to a sex party, club and have sex for everyone to see
I'm Your Play Toy
One of you gets tied up, used as a toy by the other to fulfill all their needs, and then leaves without even a kiss.
Pitch-Black Anything Goes Sex
Both of you agree that for 30 minutes you can do anything to the other, once it's done you both don't bring it up again. It's a great way to let loose and get kinky with your partner, just make sure you have a safe word.
Partner sharing while restrained
Let your partner have sex with someone blindfolded, restrained, and listen to your every order.
Simulate this using sex toys (How I have threesomes with just my boyfriend) and keep the room dark, so that it feels real and believable.
Slow & hot double penetration
Butt plugs, dildos with suction cups, sex machines, or a real person if you dare…
Get In the Mood…
Get in the mood by watching a sex movie or documentary, there are loads on Netflix and they can easily lead to a lot of sexual experimentation.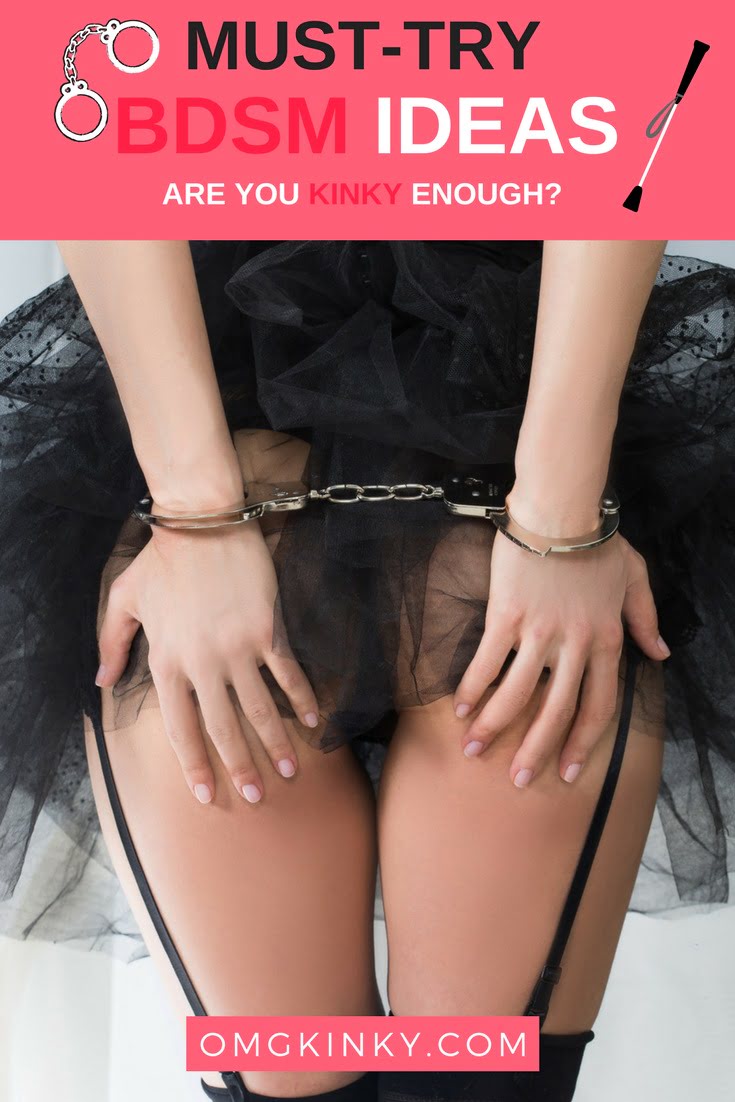 I'm Jess and I'm a woman in my twenties. I created this blog to share my sexual experiences along with the experiences of people from all walks of life. I am actually quite introverted, but my boyfriend and I have a semi-open relationship and it's really helped me open up and experience things I never thought I would and that's one of the biggest reasons I created this. I hope you enjoy my blog as much as I enjoy writing for it. Read more about me.