Where I'm from an uncut cock is quite, well, extremely uncommon. A huge majority of the men are circumcised and none of us really knew any different, it was just the done thing. Some of my friends have never even seen an uncircumcised cock before, they are totally blind to what an uncut cock actually looks like.
I had only ever met men who were circumcised too but uncut cocks always intrigued me and made me wonder what the actual difference was and so I am here to tell you all about the first time I tried an uncut cock.
Don't forget to come and join me inside of my membership where you will find erotic stories, pictures and videos, with something new every single day.
My First Experience With An Uncut Cock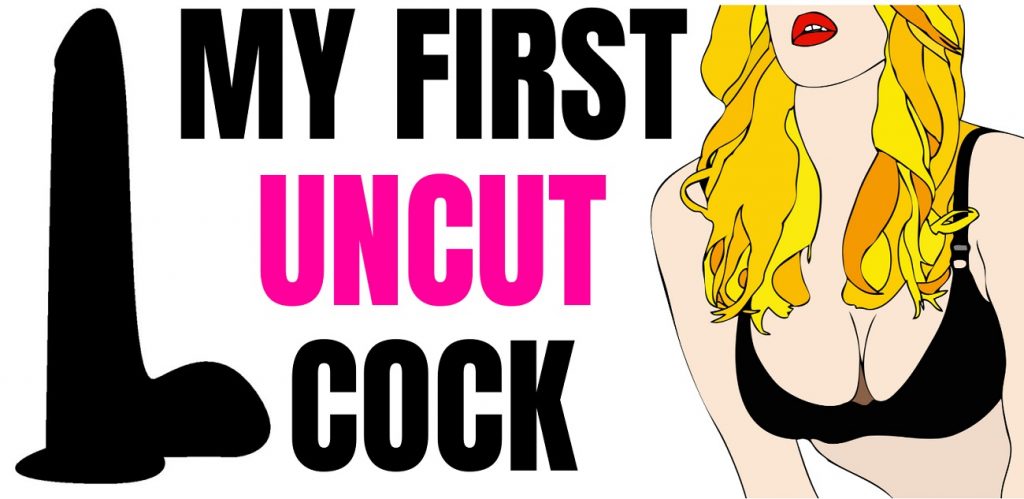 My boyfriend and I have a semi-open relationship and after a few years of sharing each other, we met this really nice guy from Europe who we wanted to invite into our bedroom. My boyfriend was happy to let me explore this guy alone and I was excited as he was gorgeous and an added bonus was that he was British.
We set up the meeting at a nearby drinks place, we met, I liked him and he liked me. He was funny, charming, and very interesting. We nibbled on some fries after a few drinks and before I knew it I was asking him back to my place. My boyfriend was out for the day and he loves it when I text him updates and pictures so this was fine for him.
Things Got Heated
Back at mine, we sat on the couch talking, drinks in hand. Before I knew it things got heated, we were touching one another, panting, moaning and desperate to not just rip each other's clothes off because we didn't want it all to be over. I had my hand down his pants and something felt…different.
I touched his cock and it felt softer, it moved more freely with my hand. I stopped kissing him to look at his cock and in his deep, husky voice he said:
'Don't tell me you have never fucked a guy who isn't circumcised before?'
He was joking but he could tell by my reaction that I hadn't. I was so happy knowing I was finally going to try it, I could tell my friends the difference in cut and uncut. This was going to be good.
When I First Saw His Cock :O
I pulled down his pants, releasing his cock and it was one of the largest members I had ever seen and been with, I was shocked. His cock was fully erect, thick and begging for me. It was the first time I had seen an uncircumcised penis in the flesh and I wanted to take it all in as a mental note.
It was nowhere near as pretty as a cut cock or what I was used too, but it looked fun to use and it was certainly something different for me.
I kissed him and moved my hand to his cock as he pushed his fingers between my legs, delicately playing with my pussy outside of my panties. I wrapped my hand around his cock and began moving it up and down, the skin moved effortlessly and it felt different to a cut cock. As I moved my hand up and down, the skin moved over the head of his penis and back down again and he slipped his finger inside of my panties and began playing with my wet pussy.
Putting Him In My Mouth For The First Time (Bare Back Blowjob)
After giving him a handjob, we were both so horny, he was playing with my pussy effortlessly, making me moan and tremble as I touched his cock. I decided to go down on him, I didn't want to cum just yet.
It was so different, I was nervous and didn't want to mess up. I popped his cock into my mouth and began doing what I usually do, it seemed as if it felt even better for him, he pushed his head back onto the couch and responded to every flick of my tongue. Going down on an uncut cock meant there was more give when I bobbed my head up and down and the movement of the skin around his cock was clearly making him very happy.
It felt nice, it felt different and I wanted him inside me so bad.
We Had To Wrap Him Up ?
We had to use protection, sometimes when I trust someone I give in, but this was our first time playing and it wasn't worth the risk. It's also one of the rules my boyfriend and I have so I didn't want to break that, especially not at our first meeting.
I wanted to know so badly what he felt like without a condom but then just wasn't the time. He put the condom on and I slid down his cock, there was no difference with the condom and I was so in the heat of the moment that I didn't even feel a difference in the way the skin moves up and down naturally.
The sex was amazing, I was riding him on the couch, straddling him and using my body to ride him hard. He then flipped me around onto all fours and thrust into me, he went hard, using my hips to steady himself, I screamed out in passion and we both came together, his cock was coated in my creamy juices and his condom filled to the brim with his spunk. It was amazing.
I Couldn't Get Him Out Of My Head
The next day I couldn't get him out my head. The sex was so great and thrilling and honestly I just really wanted to try him without a condom, it was on my bucket list. I had loved seeing what his uncircumcised cock had felt like with my hands and I was desperate to try it with my pussy.
I talked to my boyfriend about it and he was fine with it, he was excited for me so I sent him a text and he agreed that he would get tested so I could see what it felt like without a condom.
2 Weeks Later And It Was Time (It felt like forever)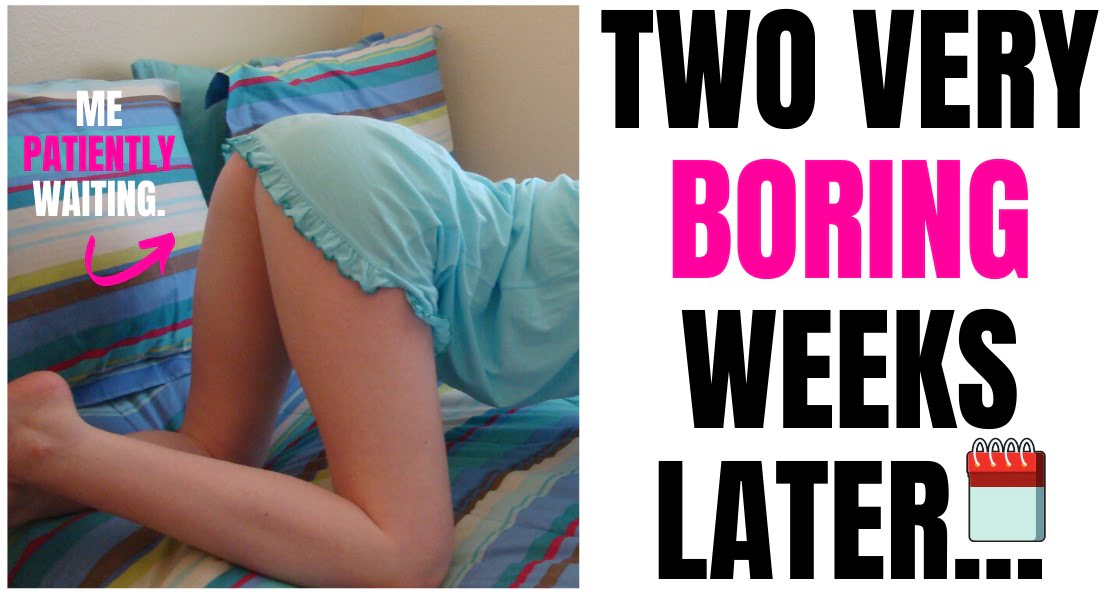 His results came through gleamingly clean and he came to our place to see me and I wasted no time. My boyfriend was home this time, he wanted to watch and see what I had been talking about non-stop for weeks.
We were in my bedroom, we made out, undressed one another and my boyfriend sat in the corner of the room, with a rock hard boner, watching us. He kissed my entire body, focusing on sensitive areas, he played and pulled at my nipples, making me moan before going down on me. His tongue was like magic, he knew exactly what he was doing, my pussy was in heaven and I just didn't want him to stop. I knew if I came I would squirt and I didn't know if he was ready for that but I just couldn't stop, I began to orgasm, my entire body trembling as I squirted my juices all over the sheets and his mouth, he came up and smiled at me as I lay there panting.
He Pushed Himself Inside Me
My boyfriend was struggling not to join in at this point, he loves seeing me squirt. Now it was time to ride him bareback, he got on his back and I straddled him just like I had that first time on the touch.
I was worried about his size, I love big pleasure, but his cock was not just long but fat. He just slid in with such a light push. It was like his foreskin made my pussy just open the doors and take every inch.
I slid down his uncut cock and began riding him, I had expected it to feel marginally different but there wasn't a whole load of difference, the foreskin allowed for a bit of an easier ride if things weren't too wet down there but on a whole, there wasn't much difference, just the fact that when thrusting it felt like it was easier as there was more movement.
His Foreskin Felt F**king Amazing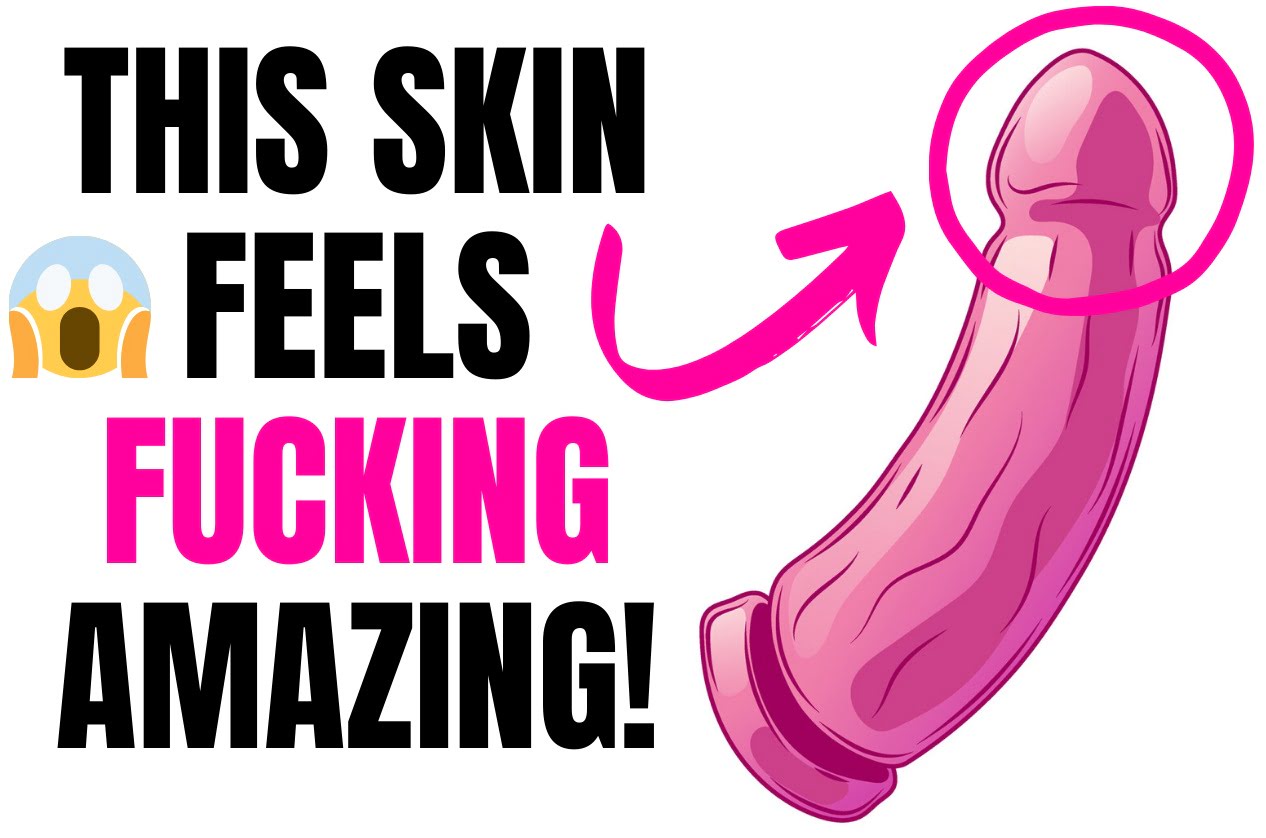 It was just different, something new. I was riding him, feeling the foreskin moving with his cock and it was very exciting, he grabbed at my tits before telling me he was close to cumming.
I Didn't Want Him To Cum
I just wanted to keep playing, I must have worn out the poor thing. But, he did cum hard, inside me :O.
That part felt the same. As he filled up my wet pussy with his cum, it felt just like a cut cock, his foreskin was fully back and he shot his load inside of me.
What Was Anal Sex Like With An Uncircumcised Dick
People always say it's way easier and better, was it?
It took a few playdates with my British gentleman, but I wanted to try it with him. We always had the best sex and I figured we needed to try out anal. Didn't we?
My boyfriend had begun joining in on some of our playdates and for the anal uncut adventure, I wanted him to be involved. The size of this man's cock made me think it would be impossible, but after adding some lube and some intense foreplay with my boyfriend and him, he slipped inside of my ass with just a little wiggle.
It went in a lot easier than a cut cock and it stayed lubricated for longer which made it much easier. The foreskin allowed it to slip inside easier as it gave it some natural give, which you don't get with a cut cock. The friction was non-existent as the lube stayed put and the foreskin added some movement.
Overall anal sex was amazing with an uncut cock, there was definitely a difference there for me however I was incredibly horny, wet and I did have tons of foreplay before he went inside of me.
What Was Giving A Handjob Like?

Giving him a handjob was a whole lot easier, the skin allowed me to see how hard I was pulling and whether or not to go looser or tighter. The movement of the foreskin over his cock as I moved it up and down also felt great for him, it stimulated the head of the penis which men don't really get with cut cocks.
It was a whole lot easier than a cut cock, it gives you some knowledge on where you are in a sense of tightness and pull but once you're used to a cut cock there's no difference in giving the actual handjob.
My Verdict On Uncut Cocks (10-10 Would Try Again)
I loved trying out an uncut cock, it was a real change for me and it allowed me to really experience the other side. He was a great lover which made it even better but it was a treat for me to try it out and trial the inner workings of an uncut penis.
I would definitely, definitely try an uncut cock again, I want to see what a smaller man is like and there are things I would like to try out, such as different positions.
Overall I think uncut cocks and cut cocks both have their advantages and disadvantages and at the end of the day if the man is clean and knows how to use his cock there isn't a whole host of difference between the two. Yes, anal sex felt easier and handjobs were easier to gauge but there are just as many benefits with a cut cock. I want to try it again as it is still new to me and it so much fun to try something so new.
Do I Now Hate Circumcised Now?
The difference isn't big enough for me, they are both amazing.
Uncut is fun right now because it's new and I want to learn it. But, I love my boyfriend's cut cock and he can make me cum unlike anyone else.
It's something I think a woman needs to try and it's fun, but I LOVE cut cocks, the way they look, feel and everything in between. A cut cock to me is just the way it is and I have learned to pleasure them and understand them, as a woman I don't find much difference at all and when people say there is a huge difference between the two I now think they are probably exaggerating.
How To Pleasure A Cock With Foreskin
Here's something for the ladies and men who might come in contact with an uncut cock.
This man is now one of our regular playdates, I have learned a lot about his cock and I just wanted to share some tips and tricks on how to pleasure a cock that does have a foreskin.
Focus on not pulling the skin when touching the cock, pull it up gently, and gauge their reaction.
Have them touch their cock first so that you can see exactly how they do it.
Make sure he keeps it clean.
Lube lasts way longer with an uncut cock so you won't need as much.
The head of their penis is the most sensitive so focus on that, using the foreskin to help you.
How to Give Am Uncircumsized Blowjob
Lube, keep it wet, use your hand, if his foreskin is tight don't force anything, be a little more gentle than you would with a cut penis, just use your mouth on his tip and use your hands to massage and stroke the rest of his cock. It will soon come to you naturally, just keep things nice and gentle at first.
Uncircumcised Handjob Advice
Just like with a blowjob, don't pull on the foreskin if it's tight. Keep your strokes light and soft, have him show you what he likes and copy that. The foreskin stimulates the head of his penis so this should be your main focus.
Just remember never to pull to tightly and keep a good rhythm.
Have A Question?
I'm still a little new, so leave your advice in the comments. But if you have any questions just ask me in the comments below.
Jess <3
I'm Jess and I'm a woman in my twenties. I created this blog to share my sexual experiences along with the experiences of people from all walks of life. I am actually quite introverted, but my boyfriend and I have a semi-open relationship and it's really helped me open up and experience things I never thought I would and that's one of the biggest reasons I created this. I hope you enjoy my blog as much as I enjoy writing for it. Read more about me.