My name's Jess and I love sex toys.
There you go, a confession you most definitely didn't need because it's totally obvious I love sex toys, even male sex toys.
OK, I am not a male and I most definitely have a pussy but I do have a boyfriend and he does have all of the proper bits and pieces to use a male sex toy and lucky for me he enjoys sharing his experiences with me.
Lately, he has been using pocket pussies, I should say we because we have been using pocket pussies in the bedroom and today you are going to find out my thoughts and which pocket pussies we rate.
Before we begin I just wanted to let you know about my private membership, it's filled with erotic stories, user-submitted photos, nudity, videos, and more. I hope I see you there!
---
What Exactly Is A Pocket Pussy?

A pocket pussy is a sex toy that is small, compact and the replica of an actual pussy. Some are modelled off of an adult star and others are just a pussy that is made to be fu**ed.
We haven't tried loads and loads but we have tried a few and although tiring and a pain to have to orgasm and have sex so much (that was sarcasm just in case it isn't coming across) our favorite pocket pussies have been deduced and although I am not a man I have asked my boyfriend for his expert opinion and I did get a good feel for them all for myself, so you will have two opinions, I hope you enjoy!
---
The Best Pocket Pussy My BF Has Ever Tried
Price checked the cheapest place to buy this pussy pump on 03/12/2023.
This was the best pocket pussy that we used, we found it to be the best value for money and gave us both the most pleasure.
---
How is this the BEST there is?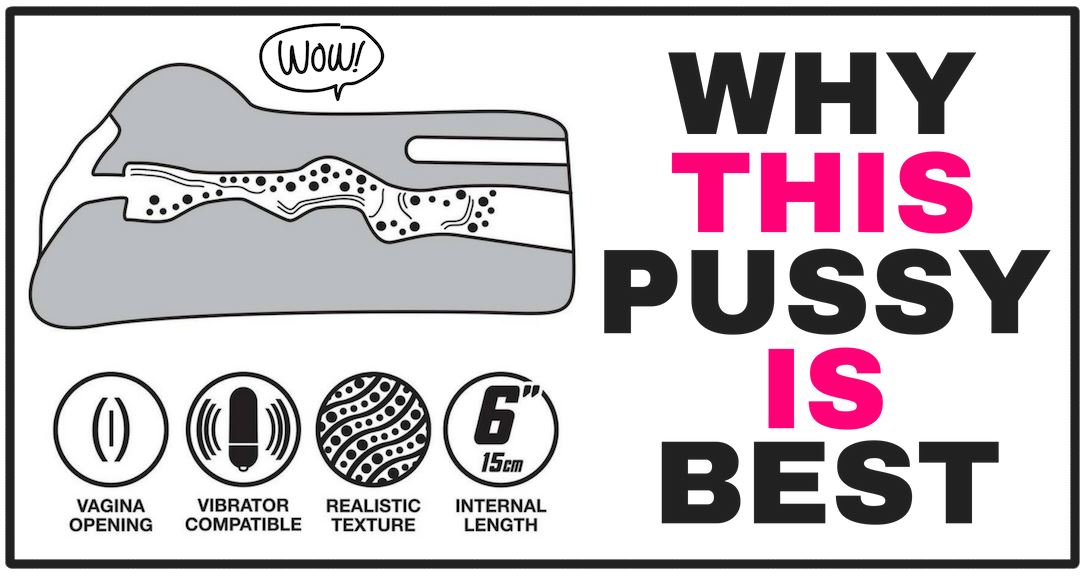 'Holly' is a realistic vagina with a 6-inch internal length, she is ribbed on the inside for extra stimulation and as you thrust deeper and deeper into her you feel all of the different textures that she is lined with.
There is a hole in the base where you can slip in a bullet vibrator for extra stimulation, although her textures and nodules should be enough.
On the exterior, you will find an amazing opening with plush pink pu**y lips, a raised clit, and an overall realistic vagina.
---
What Happened When We Used This Pocket Pussy?!?!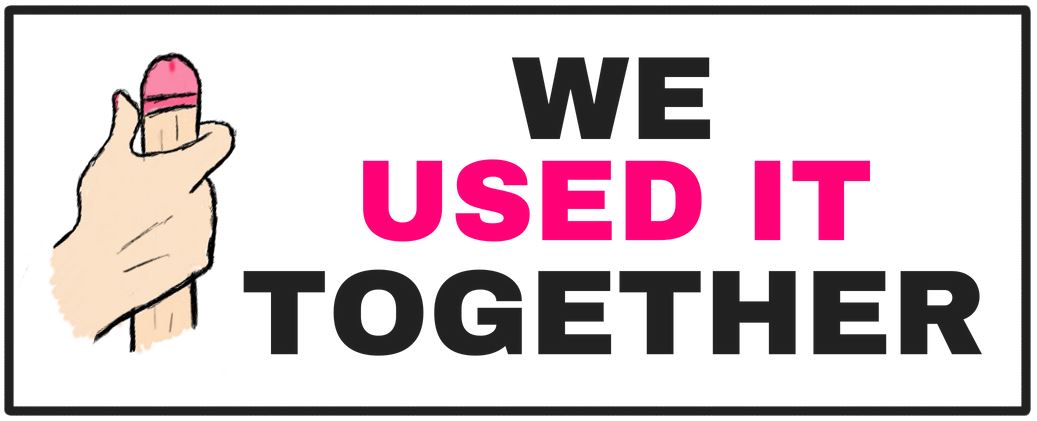 We made sure to use lots and lots of lube to really make the most of the realistic sensations, I got my boyfriend worked up with a BJ and then we slipped it over his co*k and gently pushed it down so that his penis was totally engulfed by the pocket pussy.
I used my hand and tightened it slightly around the pocket pussy and then gently thrust the sex toy up and down to simulate real sex.
My boyfriend was loving it, groaning in pleasure and grabbing at my body as I thrust the tight pussy up and down his hard shaft.
I played with myself using my bullet vibrator whilst he enjoyed the new sensations that overcame his body and before long he came long and hard into the pocket pussy. It was so easy to clean out and he couldn't stop talking about how good it felt. He said it felt like a real pussy and because of all the internal bumps and textures, it really took it to another level.
---
How Else Do We Use The Pocket Pussy Together?
I have mentioned this before but we love to simulate threesomes (how we simulate a threesome) and with a pocket pussy it is pretty easy.
I will give oral to the pocket pussy whilst my boyfriend watches me and masturbates and then he will fu*k the pocket pussy whilst I play with his butt or we just make out and he will play with my body.
You can get really creative with pocket pussy simulated threesomes:
Use a strap-on on your partner whilst they fu*k the sex toy
Go down on the sex toy whilst being penetrated
Have your partner dip between you and the pocket pussy
Masturbate whilst watching your partner fu*k the sex toy
If you have any more creative and kinky ideas let me know in the comments below!
---
Other Pocket Pussies That We Tried Out:
We wanted to try out a few more pocket pussies just to make sure the one we picked as our favorite really was our favorite, some we already owned and some we needed to buy.
---
Ultra Realistic Pocket Pussy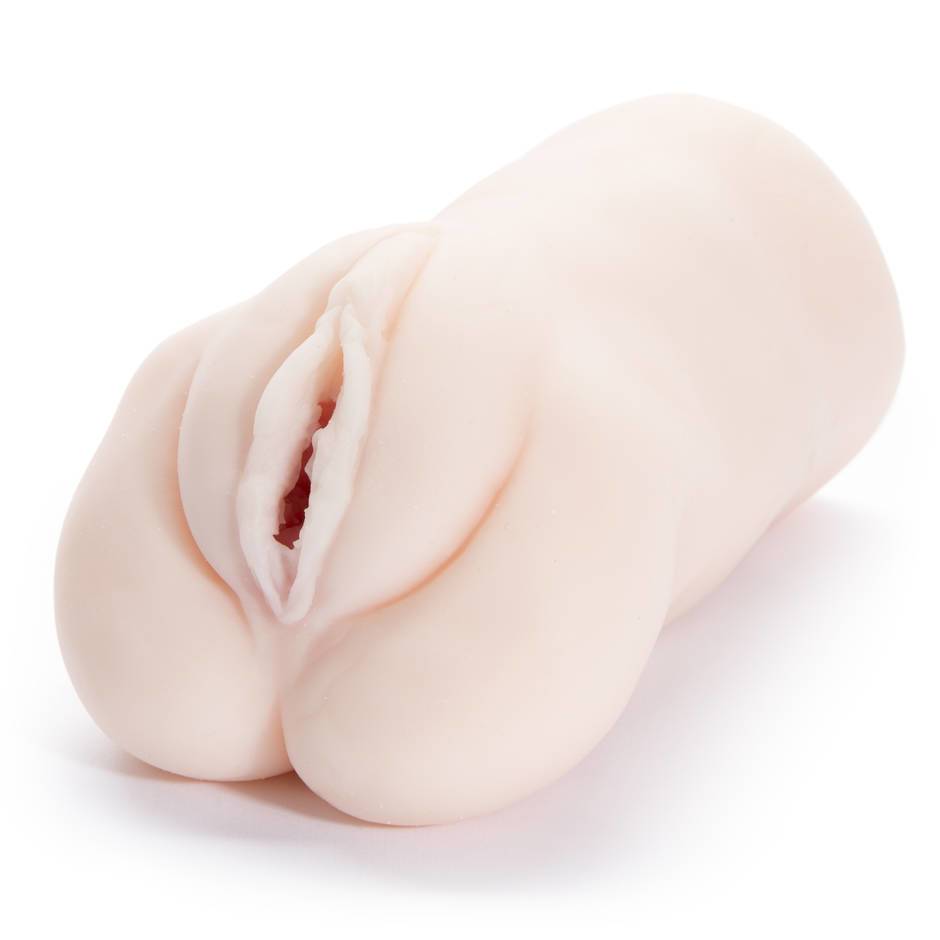 We tried the ultra-realistic pocket pussy, we chose this pocket pussy because of the fantastic realistic detailing on the exterior of this sex toy. The rosy pink lips are so inviting and so lifelike.
Something we both commented on and said was a great addition was the fact that it is open-ended meaning it's so easy to clean and no matter your penis size you are going to enjoy satisfaction all over. My boyfriend loved the internal canal of this pocket pussy, he said that once you fit through the tight opening you are met with amazing sensations.
When I was going down on this pocket pussy I was marveling in awe at the realistic detailing and loved the feel of it in my hands, just make sure to use plenty of lube for ultimate realism and pleasure.
---
Mini Lea Pocket Pussy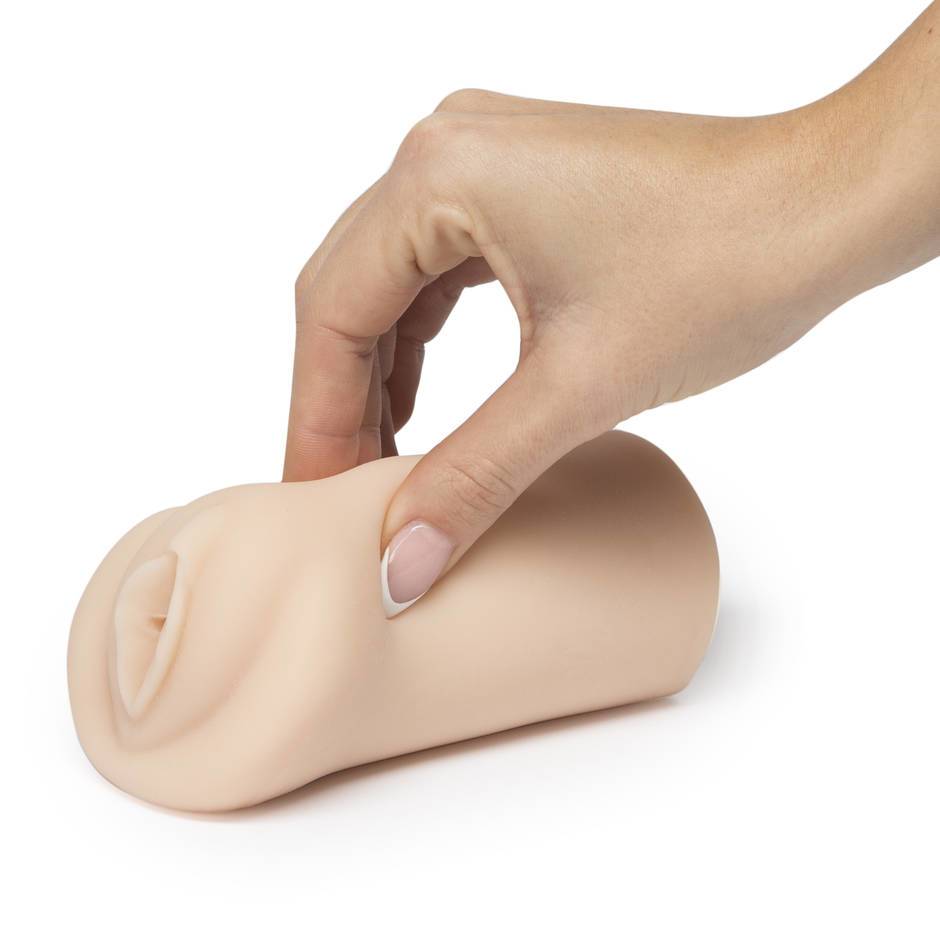 Mini Lea pocket pussy is a fantastic addition to any sex toy collection, Lea has realistic detailing, and authentic sensations, and just like our favorite pocket pussy it even has a pocket in the base where you can slip in a bullet vibrator to take the sensations to the next level.
Lea is waterproof so you can get adventurous in the shower or bathtub and she is ultra-easy to clean.
Mini Lea is discreet and easy to store away and can fit almost anywhere so she came come away on vacation with you or even just sit waiting patiently in your sex toy box.
---
Cinnamon Pocket Pussy And Ass
Something a little different but incredible value for money, this cinnamon pocket pussy and ass is a beautiful sex toy with wonderful detailing and something a little extra.
Not only does this pocket pussy offer up a beautiful pussy with an inviting opening and pink blushed lips but it also offers you a tight sensational ribbed ass opening for you to enjoy.
I loved the feel of this sex toy and it allowed me and my boyfriend to get really kinky. There's easy grip technology on the exterior so you can easily hold onto this pocket pussy for ultra stimulation and peace of mind.
---
Mini Ella Pocket Pussy
Finally, we tried out the mini Ella pocket pussy and she was fantastic. She offered amazing stimulation, I loved her labia and enlarged clitoris and her size was ideal for keeping with us on vacation and even hiding away when we have nosey friends around.
Ella is also compatible with a bullet vibrator, which feels amazing as it adds an added bit of stimulation and she is really easy to clean and grip.
---
How To Get The Most Out Of Your Pocket Pussy
Use lots of lube for added realism and to stop any friction
Use solo and with a partner
Close your eyes and really enjoy the sensations
The tightness will push you over the edge at first, use this to practice your stamina
Clean out your pocket pussy to prolong the life and prevent tears
---
I'm Jess and I'm a woman in my twenties. I created this blog to share my sexual experiences along with the experiences of people from all walks of life. I am actually quite introverted, but my boyfriend and I have a semi-open relationship and it's really helped me open up and experience things I never thought I would and that's one of the biggest reasons I created this. I hope you enjoy my blog as much as I enjoy writing for it. Read more about me.